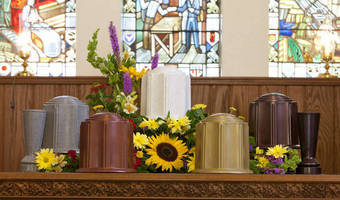 ForeverSafe(TM) Products Burial Urns and Cemetery Vases participated in its debut exhibit at the Catholic Cemetery Conference in Washington D.C. September 24-28. A large portion of the product line of burial urns and cemetery vases was on display. They were one of many manufacturers on display for representatives of cemeteries from across the nation. ForeverSafe(TM) Products is a line of high...
Read More »
CHICAGO - Avery Dennison Medical Solutions, a business unit of Avery Dennison Corporation (NYSE: AVY), announced today that it has received 510(k) clearance from the U.S. Food and Drug Administration (FDA) for its new Chlorhexidine Gluconate (CHG) transparent film dressing, known as BeneHold(TM) CHG Transparent Film Dressing. In-vitro test data demonstrate the new dressing's antimicrobial...
Read More »
Offerings Support Worker Safety for Drilling and Refining Operations ROSWELL, Ga. -- To protect against the many hazards faced by workers in the oil and gas field as well as to provide the tools they need to work productively, Kimberly-Clark Professional is introducing a range of personal protection and wiping solutions for upstream, midstream and downstream operations. Oil and gas industry...
Read More »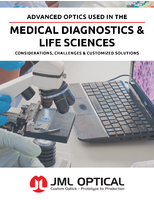 Considerations, challenges, and customized solutions for manufacturing optics in the medical diagnostics and life sciences fields.
Read More »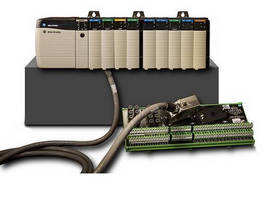 To improve process performance, users with legacy DCS systems migrate to modern, multidiscipline control platforms MILWAUKEE -- Rockwell Automation has expanded its toolbox for companies looking to easily migrate from legacy DCS systems to the PlantPAx process automation system. These new tools are part of a phased migration approach from Rockwell Automation that helps eliminate many of the...
Read More »
New Wearable Device Delivers Oxygen Therapy To Patients WHITE BEAR LAKE, Minn. - VBOX, Inc., a medical device company, today announces that the U.S. Food and Drug Administration has approved its Trooper(TM) portable oxygen concentrator for prescription oxygen therapy. The Trooper will be available in second quarter of 2013 for patients who are prescribed oxygen and want to maintain a more active...
Read More »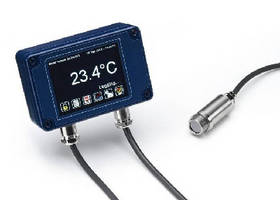 Measuring 18 x 45 mm, PyroMini sensing head is manufactured from 316 SS and sealed to IP65, making it suitable for food and pharmaceutical applications. High ambient version withstands temperatures up to 180-
Read More »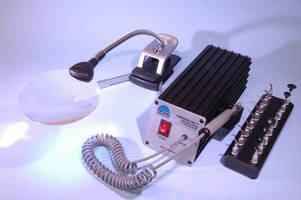 COLORADO SPRINGS, CO - Virtual Industries Inc., a leading supplier of manual vacuum handling solutions, announces that it will display several advanced systems for medical applications in Booth #1358 at the upcoming Medical Design & Manufacturing Minneapolis Exposition, scheduled to take place October 31-November 1, 2012 at the Minneapolis Convention Center in Minnesota. Demonstrated at the show,...
Read More »
Yardley, Pa. - When HTS Systems changed the chemical composition of the plastics used in their patented hand truck systems, they were faced with the unexpected challenge of finding a threaded metal insert that would hold securely in the new plastic material. They called upon Yardley Products Corporation, a manufacturer of threaded metal insert fasteners, to deliver a solution to the loosening of...
Read More »
Aimed at professional installations requiring HDMI support, HDMI Wall Plate Extender consists of single gang Decora style wall plate transmitter and matching receiver. Unit has HDMI input on front and 2 punch down blocks for CATx cables on back. In addition to saving space in electrical box, punching down CATx cable directly to interface minimizes strain introduced by tight cable radius when...
Read More »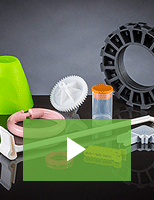 The Rodon Group is a proven leader in high-volume, close tolerance injection molding. We offer globally competitive, innovative manufacturing solutions for a broad range of industries. Check out our video to learn more.
Read More »