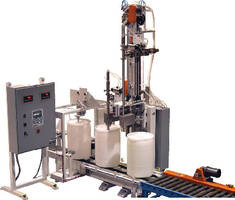 Made of all-welded, structural steel with 316 stainless wetted parts, dual-lance Model ADO-5520 automatically rotates each drum, locates and aligns bung openings, positions each drum at 6 o'clock, then shuttles drums to fill station where tare and filling is also automatic. When converted to twin pail filler by selector switch, machine indexes 2 containers directly to fill station then tares and...
Read More »
Cordless CartMover(TM) maximizes control, maneuverability, and operator comfort while safely and securely moving heavy loads on wheels. It features dual-handle grips with protective guarding and built-in throttle for 2-handed operation. Controls, located on T-handle, include red belly button safety switch that turns mover off if it pushes against operator. Pushpin at base locks T-handle during...
Read More »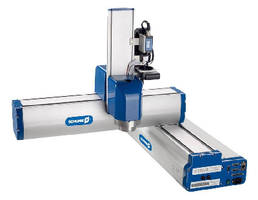 Providing 3 linear axes, backlash-free UNIPLACE 2300 contains drive and control unit as well as media feed-through, which can be used to feed air, or for forwarding electrical signals. System allows working area up to 1,000 x 400 x 240 mm to be covered, while integrated distance measurement system with resolution of 8 -µm allows repeat accuracy of -
Read More »
Farmington Hills, Mich. (March 26, 2009) - Jervis B. Webb Company - a subsidiary of Daifuku Co., Ltd., and leading provider of innovative material handling solutions - today announced a contract worth approximately $16 million dollars with Dallas-Fort Worth International Airport (DFW) to install a new automated in-line baggage handling system. The new system will automate the entire baggage...
Read More »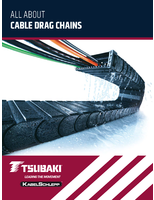 This ebook provides an in-depth overview into cable drag chains.
Read More »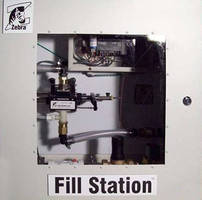 21 March 2009 Cleveland, OH - Zebra Skimmers Corporation, a full-line manufacturer of oil skimmers and coolant maintenance equipment, announces its improved Fill-Station(TM) design. We are pleased to offer this fluid-on-demand mixing and delivery system in both a standard configuration, as well as to include customized options for those who have more specific needs. commented Meg Grant, Sales &...
Read More »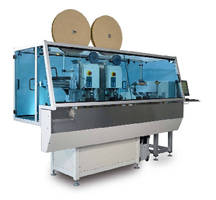 Built from modular components, TransferModule 6000 includes cable transport system, transfer shuttles, transfer chain, cable loading/unloading stations, control system, and PC-based user interface. Stations can perform stripping, tinning, sealing, shield flaring, and micro-flame soldering, as well as ultrasonic and resistance welding, connector housing insertion, and electrical testing. Typical...
Read More »
IDEX Sanitary (Quadro Engineering Corp./Wright Flow Technologies) - Booth No.: 736, will be showcasing their full range of solids/liquids processing solutions at Interphex 2009, in the Jacob K. Javits Convention Center, NYC (March 17- 19, 2009). The Solids Division of Quadro Engineering Corp. will feature key technologies such as the Quadro-® Underdriven Series, the new Quadro-® FlexSift and...
Read More »
Offering mechanized method for working with -½ in. duct rods, hydraulically powered Duct Rod Pusher can push and pull forces up to 300 lb while moving at speeds up to 130 fpm. System comes with gasoline-driven power pack and hoses and is mounted on corrosion-resistant steel frame, which can be tilted at 30-
Read More »
Motor Controller with Fault Indicator Light on Each Westfalia Conveyor YORK, Pa., February 9, 2009 - The Controls Department of Westfalia Technologies, Inc. (www.WestfaliaUSA.com) has been very proactive reconfiguring the design of conveyor controls for easier fault recognition and a shorter commissioning phase. Each Westfalia conveyor now has its own motor controller with a fault indicator...
Read More »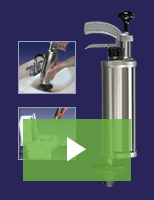 The Kinetic Water Ram by General Pipe Cleaners clears out clogged pipes quickly using kinetic energy. The Ram is so simple to operate, anyone can use it. Check out the video to learn more.
Read More »