Tempco Manufacturing Company, Inc., has invested heavily in new equipment to improve their processes and boost production. The precision metal forming company has spent nearly $3 million on new equipment in the past two years alone. Based in St. Paul, Minnesota, Tempco Manufacturing produces precision metal stampings, sheet metal fabrications, mechanical assemblies, and more for OEMs and...
Read More »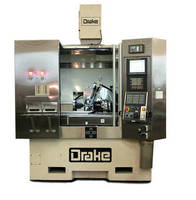 WARREN, OH - Drake Manufacturing Services Co. has recently shipped a GS:TE-LM 200 Steering Worm Grinder to a European automotive parts supplier. The machine will finish grind the thread geometry on a steering worm shaft. It is equipped with Drake's Smart Spindle(TM) technology which features an acoustic emissions sensor mounted in the high-speed spindle. This sensor detects the sound of the wheel...
Read More »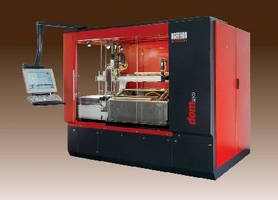 Utilizing Windows OS, DOM Semi 4-Axis Grinding Center performs periphery grinding, including K-Lands on one side for materials such as tungsten carbide, ceramics, and CBN. Machine features optimized infeed axis with linear motor, polymer concrete base for vibration dampening, and fully enclosed grinding area that keeps all moving axes and handling systems in dry environment. Auto-handling of each...
Read More »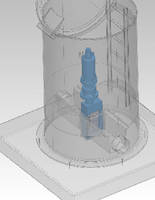 Constructed with built-in channel set up for standard TASKMASTER TM8500 channel grinder, Manhole System can quickly be up and running, protecting downstream equipment. Design enables users to access grinder by just lifting hatch. Custom designed to match site requirement, grinder manholes are available complete with access ladder, choice of hatches and optional grinder guide rails, fully...
Read More »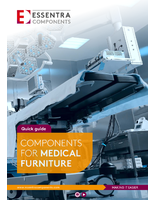 When designing for a hospital environment, it is essential to consider the small components that enable your application to perform to a high level. Hospital furniture has different users, so it's not only patients you need to think about, but also caregivers.
Read More »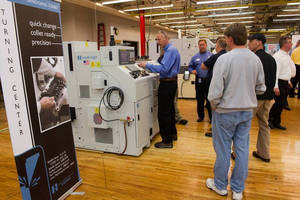 Hardinge welcomed over 750 attendees during their Machine Technology Show in Elmira, New York on June 6th and 7th. Turning, milling, grinding, automation, rotary and workholding applications were in motion in over 50,000 square feet of displays. Customer feedback included appreciation and praise of productivity seminars, plant tours and the size of the show itself. Twenty machines were on display...
Read More »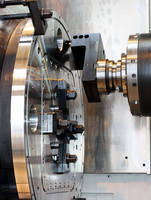 A reprise of MACH 2012 is how NCMT describes the forthcoming open house at its Middlemarch technical centre near Coventry, to be held on Wednesday 13th June. Anyone wishing to visit should contact Susan Stamford on 020 8398 4277 or SusanStamford@ncmt.co.uk The main difference this time will be that visitors will be able to see a live demonstration of Okuma's novel Turncutting in action on one of...
Read More »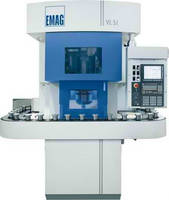 Booth: N-6846 Pavilion: Gear Generation (North Building) Perfect performance for turning and grinding processes High component quality with low production costs is required in many applications involving machining chucked parts. At IMTS, September 10 - 15, 2012 in Chicago, EMAG will be showing these solutions which combine these requirements. One of the highlights at the show will be the...
Read More »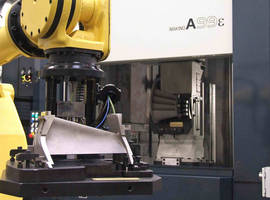 ELE Advanced Technologies, which specialises in applying non-conventional machining techniques to the production of industrial gas turbine components used in aircraft and power generation, has invested -£2 million in an automated VIPER grinding cell at its Colne factory. The equipment is devoted to high efficiency machining of complex fir-tree root forms and shroud end features on nickel alloy...
Read More »
A case study in Cost Savings through Chemical Management Services and Metalworking Coolants CONSHOHOCKEN, Pa., Feb. 29, 2012 - In an effort to improve machining and grinding performance for steel and cast iron components as well as overcome problems with hazardous waste generation and coolant odors, Rane TRW Steering Systems Ltd., the largest manufacturer and exporter of power steering gears in...
Read More »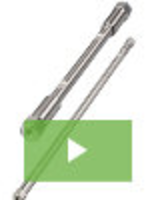 Jordi Labs provides materials solutions that set the standard for innovation and quality. Our line of GPC and GFC columns are on the cutting edge of precision manufacturing and a result of our uncompromising commitment to quality and customer service. See our video to learn more.
Read More »