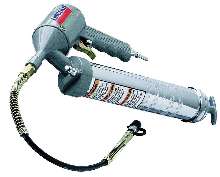 Self-priming, automatic PowerLuber Model 1163 cycles continuously provided that its trigger is pulled. Products includes air motor and air operating range of 40-150 psi. Design incorporates powder paint exterior, chrome-plated grease container, and high-pressure flexible hose. CE certified, unit is suited for heavy equipment, fleet, auto/truck dealership, and agricultural applications.
Read More »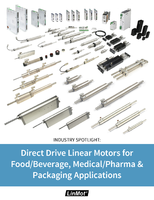 This eBook provides an overview of how direct drive linear motors can be an essential part of an efficient design ensuring the equipment operates and performs as intended.
Read More »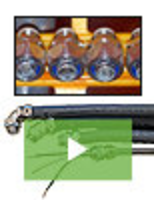 Anamet Electrical's 316 Stainless steel SEALTITE® fittings and UL-listed cord grips protect sensitive wiring components from fluids, corrosive contaminations, bumps, and abrasions with a steel core and liquid tight conduit jacket. Check out this video to learn more.
Read More »