NVIDIA Quadro Professional Graphics Improve Visual Computing for Iowa State University's New Virtual Reality Applications Center SANTA CLARA, CA-October 23, 2007-Iowa State University's C6, the country's first six-sided virtual reality room, has been redesigned to take cyber battles to new extremes with advanced visual computing. The C6, a 100-million pixel virtual experience engineered by...
Read More »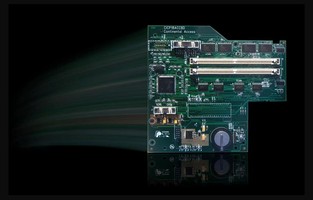 Featuring 32-bit microprocessor that executes 54 MIPS, Accelerator Board attaches to SuperTerm or Turbo SuperTerm family of controllers to take over all processing and memory duties from original controller. It includes on-board LAN adapter for direct CAT-5 connection to network with speeds in excess of 912 Kbps. Unit comes with 4 MB of on-board memory that is expandable to 20 MB.
Read More »
Entry-level Quadro FX 370 and mid-range Quadro FX 1700 are based on unified architecture, which dynamically allocates geometry, shading, pixel processing, and computer power, allowing 3D content developers to use full power of board's rendering capabilities regardless of type of rendering they require. Both boards are Shader Model 4.0 compliant and come with frame buffer capacity needed to make...
Read More »
Incorporating 4 Quadro-® FX 5600 professional GPUs in 1U configuration, Quadro-® Plex Visual Computing System (VCS) Model S4 graphics server features 6 GB frame buffer to process large textures with full-screen antialiasing. Shader Model 4.0 vertex and pixel programmability delivers ultra-realistic effects for OpenGL and DirectX 10 applications, while accelerated 3D texture performance provides...
Read More »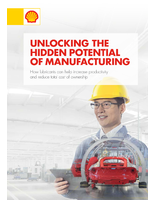 This paper illustrates how manufacturing companies have successfully worked with Shell Lubricants to upgrade their lubrication and extract value by reducing TCO and improving equipment productivity.
Read More »
Joint Reference Designs include Intel(R) Architecture processors and Cavium's NITROX(R) and OCTEON(TM) processors with future support for Next Generation Technologies including Geneseo and Intel(R) QuickAssist CHICAGO, June 18 // - NXTCOMM Forum - Cavium Networks (NASDAQ:CAVM), a leading provider of highly integrated semiconductor products which enable intelligent processing for networking,...
Read More »
'NVIDIA Tesla is going to make discovery of huge oil reserves possible through faster and more accurate interpretation of geophysical data.' -Steve Briggs, Headwave, Inc. 'NVIDIA Tesla will give us a 100-fold increase in some of our programs, and this is on desktop machines where previously we would have had to run these calculations on a cluster.' -John Stone, University of Illinois...
Read More »
Supplied in 176-pin QFP package, single-chip TX4964FG drives and manages TFT LCD panels found in instrument clusters in automobiles. SoC integrates 120 MHz MIPS-based(TM) TX49/L4 64-bit CPU core, TFT LCD panel controller, digital-camera interface, peripheral controllers, and frame-buffer memory. Its 4 MB embedded DRAM eliminates need for external RAM ICs, reducing system-level power. Also...
Read More »
Featuring unified architecture, GeForce-® 8700M GT accelerates existing DirectX 9 and DirectX 10 content, optimizes Microsoft-® Windows Vista(TM) graphics, and enables true HD DVD and Blu-ray video playback. PureVideo(TM) processing engine performs 100% of H.264 HD video decoding, reducing power consumption, heat, and noise while freeing up CPU for other tasks. Also included, PowerMizer-®...
Read More »
Challenge Researchers at Boston Scientific are using Acceleware's solution with SPEAG's SEMCAD X simulation software to investigate the impact of design parameters of implantable medical devices when exposed to electromagnetic fields. Using advanced FDTD solvers and Acceleware's high performance platform, scientists hope to identify and understand the basic physical mechanisms. Solution...
Read More »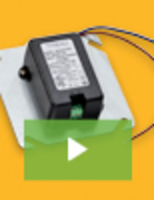 Triad Magnetics is an established leader in power supply innovation, offering product lines that span a wide range of diverse industries and applications. Adding to their long list of successful product launches, Triad announces the release of the new cutting-edge JSU Series of power supplies. To learn about all of its advantages and advanced features, see our video.
Read More »