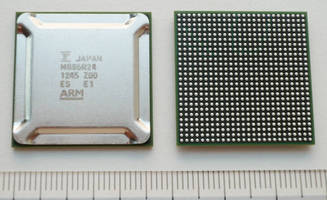 Intended for automotive, building security, and industrial applications, MB86R24 combines ARM-® Cortex™-A9 dual CPU core with embedded 2.5D and 3D graphics cores for accelerated processing and image rendering. There are 6 full HD input channels and 3 display output channels, and SoC affords flexible I/O control. Architecture is optimized for simultaneous use of all functional blocks, and...
Read More »
Featuring quad 10 GigE ports over 8 PCI Express Gen 3 lanes with 8 GB on board DDR3 DRAM buffer, ANIC-40K3 PCI Express Gen 3 Packet Capture and Application Acceleration Adapter is suited for IDS, DPI, network forensics, load balancing, and flow analysis applications. Adapter is based on Advanced Packet Processing v5.0 engine, which is implemented in FPGA, providing hash based packet...
Read More »
Caustic Series2 PC boards, R2500 and R2100, accelerate PowerVR OpenRL applications, including Caustic Visualizer™ viewport plug-ins for Autodesk-® Maya-® and 3ds Max-® and Neon viewport in Rhinoceros 5. Ray tracing technologies in chipset are dedicated to high-performance, fully interactive ray tracing in- workstation environment. Respectively, R2100 and R2500 include 4 and 16 GB...
Read More »
With ability to turbo charge new generation multi-core CPU processors, BioBoost(TM) v4.0 Accelerator for Bioinformatics provides hardware accelerated processing for computationally intensive applications in bioinformatics such as NCBI BLAST, Smith Waterman, HMMer, and ClustalW. It utilizes FPGA technology to accelerate applications and consume less energy.
Read More »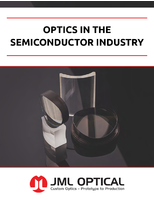 This white paper provides an in-depth overview into optics in the semiconductor industry.
Read More »
Quadro-® FX 3700 graphics board delivers 16 Gpbs data transfer rates, which enable it to manage large models and complex shaders in both CAD and digital content creation applications. Characteristics include 112 parallel processors, 512 MB of onboard graphics memory, and 256-bit memory interface. Graphics board features SLI technology and PCI-Express Gen 2 support. It consumes less than 80 W of...
Read More »
Matrox Extio technology validated by leading providers of industrial process automation systems and software Remote graphics units provide IT managers optimal combination of distance, image quality and reliability Montreal, Canada, January 8th, 2008 - Matrox Graphics Inc., announced today that its line of Extio remote graphics units (RGUs) has been qualified for use with leading distributed...
Read More »
Powerful TX4961 64-bit Graphics Controller Now Supports Popular Real-time OS, Enables Next-Generation LCD-based Dashboard Displays SAN JOSE, Calif., Jan. 7 -- Toshiba America Electronic Components, Inc. (TAEC)*, a committed leader that collaborates with technology companies to create breakthrough designs, today announced the company's TX4961 64-bit automotive graphics controller is now compatible...
Read More »
Unified Graphics Stack Targets Anything With a Screen; 18 Leading Licensees Already Onboard CAMBRIDGE, England, January 7/ -- ARM (LSE:ARM); (Nasdaq:ARMHY) today announced that 18 ARM Partners are using products from its Mali(TM) graphics portfolio. ARM® Mali55(TM) and Mali200(TM) graphics processing units (GPUs) have been licensed by nine SoC vendors, including Micronas Inc., and Zoran (who...
Read More »
Innovative Multi-GPU Technology Raises Performance, Reduces Power Consumption for PC Graphics LAS VEGAS, Jan. 7 -- CONSUMER ELECTRONICS SHOW - NVIDIA (NASDAQ:NVDA), the world leader in visual computing technologies, today announced the industry's first hybrid technology for PC platforms - Hybrid SLI(TM) - that addresses two critical issues: increasing graphics performance and reducing power...
Read More »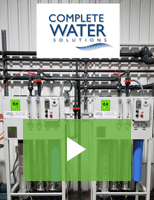 Complete Water Solutions provides full installation tailored to your water treatment needs. Check out the video to learn more.
Read More »