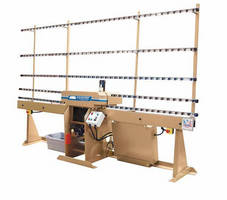 Able to edge flat glass from 3-12 mm thick at speeds to 1.6 m/min, single-spindle EU11 makes Pencil, Miter, and Flat with Seam edges using diamond grinding wheels and polishing wheels. Coolant system is self-contained and includes recirculating tank and pump. Featuring .75 kw motor, 3300RP wet belt sander uses 102 x 2,692 mm sanding belts and is equipped for no-tool belt changes. Main power...
Read More »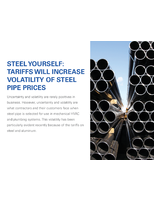 To learn more about how these tariffs might affect your business, and how Aquatherm is continuing to help customers keep their competitive edge, download this white paper now.
Read More »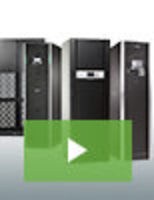 At 3Sixty Mission Critical, we specialize in maintaining the performance and uptime of our customer's mission-critical applications. Our services are comprehensive and designed to take on the entire burden of maintenance. Our "UPS as a service" is just another example of how we develop out of the box solutions to help our customers operate more efficiently; see our video to earn more.
Read More »