Featuring pre-drilled, cut-to-length gasket retainers, snap-in gaskets, and all hardware required for installation, Evolution System is designed to replace screw-on gaskets with snap-in gaskets. Gasket retainer creates thermal break, while external gasket bellows withstand abuse and can be easily cleaned. Only tools needed for installation are drill, 1/8 in. drill bit, Phillips driver, and...
Read More »
ADDISON, IL, -- Pres-On, a leading manufacturer of tape and gasket materials, announced today it will be displaying at the AHR Expo, the world's largest HVAC&R marketplace, in booth 5015. For more than half a century, Pres-On has worked closely with the HVAC Industry to develop adhesive-coated products resistant to temperature extremes. The company's curb tapes, pipe wraps, and gasketing products...
Read More »
Telford, PA -- Springer Parts, a manufacturer of components and repair kits for pumps, mixers, valves and heat exchangers, today announced the introduction of a full line of OE replacement components and repair kits for brand name sanitary process equipment. It's important for industrial buyers to know there is a choice when purchasing replacement components for their sanitary process equipment,"...
Read More »
Extruded in various sizes and profiles, EMI Gemini(TM) Gaskets combine thin, electrically conductive filler elastomer gasket layer and inner, non-conductive silicone coated core gasket. Products provide EMI protection with minimized deflection while sealing against environmental influences such as moisture and dust. Gaskets are suited for military, medical, and commercial applications requiring...
Read More »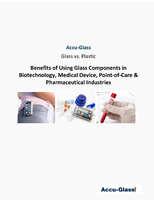 This white paper from Accu-Glass outlines the various properties that make glass such an attractive option for a diverse range of medical-related applications.
Read More »
Three New Cost-Effective Gaskets Offer Exceptional EMI Shielding Reliability and Performance St. Louis, Missouri, USA - October 28, 2009 - Laird Technologies, Inc., a global leader in the design and manufacture of customized, performance-critical components for wireless systems and other advanced electronics applications, today announced the addition of three new products to its EMI Sentry(TM)...
Read More »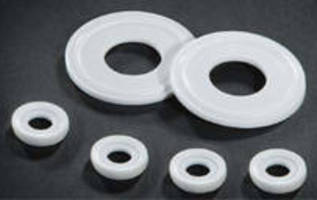 Made from 100% expanded PTFE, GORE(TM) STA-PURE(TM) Sanitary Gasket meets ASME BPE equipment seal standards and passes ASME BPE intrusion categories I and II after 500 SIP cycles. It can be used universally and integrated into various systems, allowing standardized operations. Combining dimensional stability with chemical inertness of PTFE, gasket suits critical bioprocess systems in various...
Read More »
o Free Kit Bundles High-Quality Pres-On Tapes and Gasketing Solutions for HVAC Contractors and Distributors to Sample ADDISON, IL, July 31, 2009 - For more than half a century, Pres-On has worked closely with the HVAC Industry to develop specialized products that securely bond metal-to-metal, seal joints and seams, dampen vibration and noise, and provide superior insulation. HVAC contractors turn...
Read More »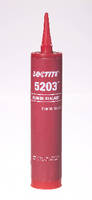 Designed to seal close-fitting flanges against same temperatures, pressures, and chemicals as traditional liquid gaskets, Loctite® 5203(TM) removes without machining or chemicals. Red anaerobic gasketing material ranges in viscosity from 50,000-100,000 cP and fills gaps to 0.010 in. without primer or 0.020 in. with primer. Designed to withstand operating temperatures from -65 to 300°F,...
Read More »
A Self-Adhesive Foam Sealer Doors and windows are the most obvious areas of concern when it comes to home energy conservation. Cofair has introduced a new and simple method of creating an actual gasket under the door threshold to keep out air and moisture. The new product eliminates the need for caulk, and adheres to wood, concrete and metal. The application is rather simple for a professional or...
Read More »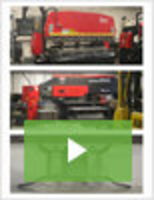 Quality Sheet Metal specializes in delivering precision, value, and customer service. With a client base that spans many diverse industries and a reputation for excellence that goes back over four decades, our clients know that we can provide the optimal combination of value and flexibility regardless of the challenge. See our video to learn what we can do for you. Through investments in state-of-the-art design, manufacturing, and quality control systems, Quality Sheet Metal remains focused on maintaining a high standard of quality, customer service, and competitive pricing. With an emphasis on customer satisfaction, Quality Sheet Metal is dedicated to establishing long-term partnerships, similar to the ones they currently have with their valued clients. If you're looking for a new partner with extensive capabilities in sheet metal fabricating and finishing, look no further.
Read More »