GE's 30th License in Support of the U.S. Chemicals Industry ATLANTA, GEORGIA - August 1, 2007 - GE Energy has signed a contract to license its gasification technology to Eastman Chemical Company for a new hydrogen, methanol and ammonia production facility in Texas. GE's technology will enable Eastman to produce these chemicals from a lower cost U.S. supply of petroleum coke, rather than natural...
Read More »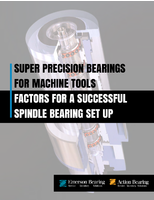 This white paper provides an in-depth overview into choosing the right bearing for machine tools.
Read More »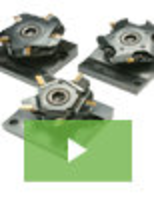 Thanks to the unique SpinSelect™ Multi-Pocket selectable quick change tool holder, it's time to rethink the range, complexity and volume of parts that your lathe can produce. Our Spin-Select™ tool was created to increase productivity and consistency by decreasing downtime associated with lathe cutting tool and insert setups or changeovers. This product is a game-changer for the industry and we're pleased to show you why.
Read More »