WARRINGTON, Pa. - Tiger Optics LLC, a leading manufacturer of laser-based trace gas analyzers, today announced that its advanced LaserTrace 3(TM) has won the Golden Gas Award from Gases & Instrumentation International Magazine in the Gas Analysis & Detection category. It is the third such honor bestowed on Tiger Optics since the 2008 debut of the annual competition. Utilizing Tiger Optics'...
Read More »
Unprecedented coupling of thermogravimetric analysis with gas chromatography and mass spectrometry yields significantly more information For the analysis of complex reactions such as the release of gases from additives made of polymer blends, thermogravimetric analysis alone is often not sufficient. Coupling the simultaneous thermobalance (TGA or TGA-DSC) to a gas chromatograph-mass spectrometer...
Read More »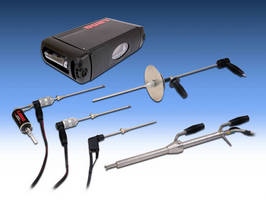 Weighing less than 15 lb, Lancom 4 monitors CO(low), CO (high), O2, CO2, NO2, SO2, H2S and total hydrocarbons, with 17 measurement parameters, including combustion efficiency, excess air, oxygen normalization, loss and total NOx. Features include color display, dual rechargeable batteries for 8 hr operation, and USB communication for data transfer. Range of sample probe types and lengths are...
Read More »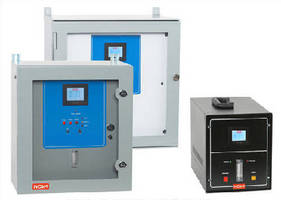 Available in wall-mount or portable formats, Nova 970 Series is intended for analysis of synthetic gas and gasification atmospheres or other industrial process gases for any combination of methane, carbon dioxide, carbon monoxide, hydrogen, and oxygen. Hydrogen analysis is fully compensated for effects of other measured interfering gases, and all gases are available with analysis range of 0-100%.
Read More »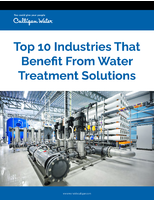 Learn about which industries benefit the most from water treatment solutions.
Read More »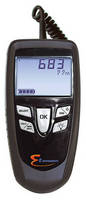 The BRAND NEW, Economical - AQ100 is a hand-held, highly sensitive, and extremely accurate Indoor Air Quality monitor perfect for various IAQ applications. The AQ100 includes the following: CO2 / Temperature Probe Included CO2 Sensor (0 - 5000 ppm) Ambient Temperature (-4 to 176-
Read More »
CRAIGAVON, Northern Ireland -- BioFocus and Almac have initiated a collaboration which will provide BioFocus customers with compound screening and profiling services using Almac's FLEXYTE(TM) fluorescence lifetime (FLT) assays. FLT as a reading modality offers a robust, antibody free, homogeneous assay platform which enables the user to avoid interference from fluorescent compounds within a...
Read More »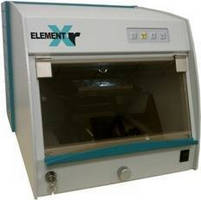 New York - Celebrating its twentieth year as a leading x-ray fluorescence (XRF) service and support provider, Eastern Applied Research Inc, is pleased to announce the release of the Element Xr analyzer line. The instruments will be featured at the companies newly launched website (www.easternapplied.com) and will offer a new option in XRF; with a focus on providing the best price-to-performance...
Read More »
Available in 3 sample delivery capacities, Steam Sampling Cart takes critical quality samples for total organic carbon, conductivity, microbial levels, and endotoxin monitoring. All that is needed at identified sampling points are cooling water supply, cooling water return, and clean steam supply. All connections are -¾ in. Tri-Clamp. Product options include electropolished piping, double...
Read More »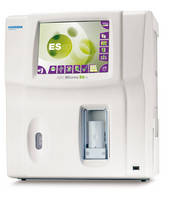 The ABX Micros ES60 Northampton, UK - A study has confirmed that the granulocyte count of the recently launched ABX Micros ES60 3-part differential hematology analyser from HORIBA Medical correlates well when compared to the neutrophil count of a 5-part differential analyser, in the absence of specific flagging. The neutrophil count is a key parameter in determining the treatment outcomes, with...
Read More »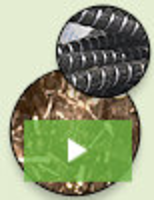 Fiber Reinforced Polymers (FRP), represents a truly groundbreaking advancement in structural reinforcement. Lightweight, strong, and green, they are changing the way the construction industry thinks about rebar. Unlike steel, FRPs don't rust and are far stronger than standard rebar. To learn why Fiber Reinforced Polymers are poised to change the way the world builds, see our video.
Read More »