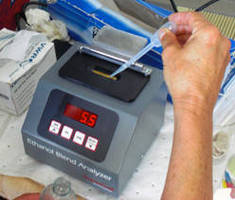 The use of ethanol as a gasoline additive has increased dramatically over the past few years and will likely continue to increase. For fuel blenders, this means an added challenge to avoid an incorrect blend that could lead to regulatory fines, loss of customer confidence and damage to equipment. A quick on-site analysis with a portable mid-infrared based analyzer, such as the Wilks InfraCal...
Read More »
Software Development Kit (SDK) for handheld FD-5 and FD-7 spectrodensitometers, allows third-party software developers and integrators to interface their software with FD device. Developers can incorporate measurements that directly correspond to ISO 13655.2 guidelines, and measurements can be taken under multiple illuminants, such as M0, M1, M2, and user-defined, within one device. Devices can...
Read More »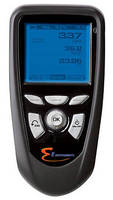 Supplied in ABS shock-proof housing with 2-line, ICE BLUE LCD, AQ200 features CO2 and CO sensors with respective ranges of 0-5,000 ppm and 0-1,000 ppm and resolution of 1 ppm. Monitor can also detect ambient temperature from -4 to 176°F, Delta T, atmospheric air pressure, and humidity. Protected to IP54 standards, hand-held unit comes with memory and software and offers Min/Max/Hold...
Read More »
With 2.7 micron filter specific for OH absorbance band and 0.2 mm path length sealed cell, InfraCal Filtometer can accurately measure antioxidant inhibitor on site from 5% down to 0.05% in less than 1 minute. Internal calibration table and operator interface allows for analysis by non-technical personnel. Unlike FT-IR spectrometers, fixed filter infrared analyzer has no moving parts and...
Read More »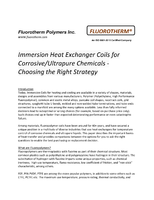 Check out this white paper to learn which heat exchanger types are the best for high temperature performance in chemically aggressive applications.
Read More »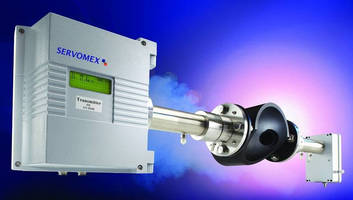 Featuring Tuneable Diode Laser (TDL) technology, SERVOTOUGH Laser series measures gases present in extreme or harsh process conditions. TDL technology minimizes response time and sample conditioning requirements while promoting stable performance without any moving parts or consumables. Series consists of Standard monitor for cross stack (in-situ) applications; compact variant for extractive and...
Read More »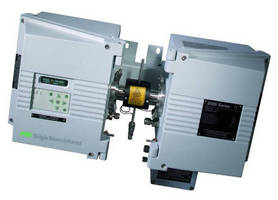 SERVOTOUGH SpectraExact (2500) offers single- or multi-component gas analysis to suit process, combustion, or emissions gas analysis. Version D SpectraExact delivers digital communications options for safe remote control of full functionality. Also, High Integrity cell option, supplied with specialist chemraz O-rings, ensures leak tightness for high-concentration, toxic gas measurements. Steam...
Read More »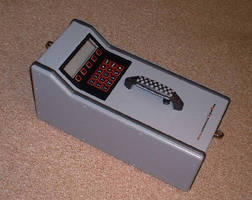 Providing on-site measurement of SF6, InfraRan Specific Vapor Analyzer is suited for fume hood evaluations as per ASHRAE 110 as well as determining airflow in ventilation systems, rooms, and buildings. Unit is factory-calibrated for measuring SF6 in 0-10 ppm concentration range with resolution to 0.01 ppm. Weighing less than 18 lb, analyzer has internal rechargeable battery for up to 8 hr of...
Read More »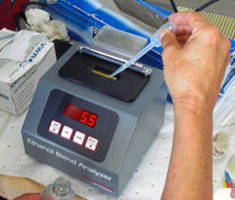 InfraCal Ethanol Blend Analyzer lets terminal managers, distributors, fleet managers, and regulators measure percent ethanol in gasoline to ensure correct blend. Designed for use by non-technical personnel, portable unit can take on-site measurements in under 1 min at fuel terminals and service stations or perform tanker spot checks without waiting for off-site test results. Self-contained unit...
Read More »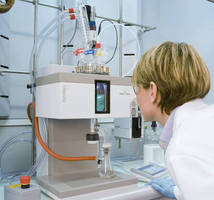 Certified for safe use in Class I, Division 1 hazardous manufacturing environments, ReactIR(TM) 247 HL-UL employs Fourier Transform Infrared (FTIR) analysis to characterize array of process chemistry reactions. Specific compliances include UL 1203, Fourth Edition, Explosion-Proof and Dust-Ignition-Proof Electrical Equipment for Use in Hazardous (Classified) Locations; C22.2 No. 30-M1986,...
Read More »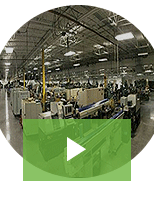 DFF is an industry leading contract manufacturer specializing in medium to high production precision machined components and electromechanical assemblies. Our 100 CNC machining centers and design-assist capabilities ensure our customers' needs are always met. Check out our video to learn more.
Read More »