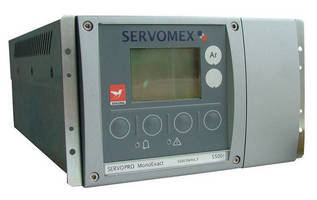 SERVOPRO MonoExact employs TruRef Thermal Conductivity technology, which offers accurate measurements for Argon and Nitrogen by eliminating distorting effects of changing thermal mass and thermal convection. Technology also co-locates reference and measure elements under isothermal conditions in sample gas, eliminating effects of changing sample conditions. Communication options include 4-20 mA,...
Read More »
WARRINGTON, Pa. - Tiger Optics LLC, a leading manufacturer of laser-based trace gas analyzers, today announced that its advanced LaserTrace 3(TM) has won the Golden Gas Award from Gases & Instrumentation International Magazine in the Gas Analysis & Detection category. It is the third such honor bestowed on Tiger Optics since the 2008 debut of the annual competition. Utilizing Tiger Optics'...
Read More »
Unprecedented coupling of thermogravimetric analysis with gas chromatography and mass spectrometry yields significantly more information For the analysis of complex reactions such as the release of gases from additives made of polymer blends, thermogravimetric analysis alone is often not sufficient. Coupling the simultaneous thermobalance (TGA or TGA-DSC) to a gas chromatograph-mass spectrometer...
Read More »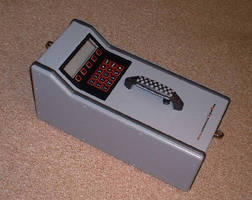 Providing on-site measurement of SF6, InfraRan Specific Vapor Analyzer is suited for fume hood evaluations as per ASHRAE 110 as well as determining airflow in ventilation systems, rooms, and buildings. Unit is factory-calibrated for measuring SF6 in 0-10 ppm concentration range with resolution to 0.01 ppm. Weighing less than 18 lb, analyzer has internal rechargeable battery for up to 8 hr of...
Read More »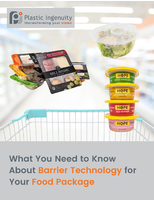 Learn about the Benefits of Barrier Technology
Read More »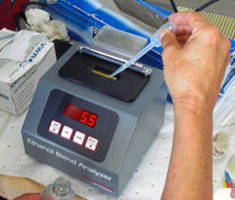 InfraCal Ethanol Blend Analyzer lets terminal managers, distributors, fleet managers, and regulators measure percent ethanol in gasoline to ensure correct blend. Designed for use by non-technical personnel, portable unit can take on-site measurements in under 1 min at fuel terminals and service stations or perform tanker spot checks without waiting for off-site test results. Self-contained unit...
Read More »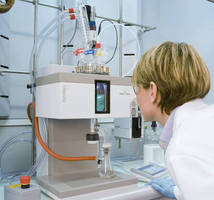 Certified for safe use in Class I, Division 1 hazardous manufacturing environments, ReactIR(TM) 247 HL-UL employs Fourier Transform Infrared (FTIR) analysis to characterize array of process chemistry reactions. Specific compliances include UL 1203, Fourth Edition, Explosion-Proof and Dust-Ignition-Proof Electrical Equipment for Use in Hazardous (Classified) Locations; C22.2 No. 30-M1986,...
Read More »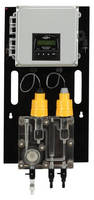 Designed with amperometric sensing technology, Signet 4630 incorporates clear flow cell, flow regulator, sensors, filter, and rotameter in one unit. Turnkey solution, capable of measuring free chlorine in real-time and without reagents, also features pre-wired electronics, 120 Vac power plug, two 4-20 mA outputs, and 2 mechanical relays. Furthermore, ability to have manual or continuous pH...
Read More »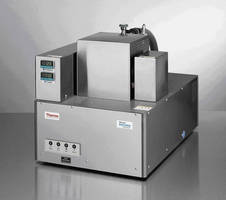 Antaris Industrial Gas System monitors dozens of gases simultaneously, including methane, and can scan at speeds up to 5 Hz at 0.5 cm-1 resolution. Based on Nicolet 6700 Fourier transform interferometer, system is operated using RESULT software and has tools for routine gas analysis, method development, method transfer, operation setup, and data analysis. Unit is configurable with components such...
Read More »
CORTLANDT MANOR, N.Y. -- Polymedco, Inc. ( Polymedco ) is pleased to announce the acquisition by MedTest DX, Inc. of Polymedco's complete line of chemistry products which was effective April 20th, 2011. The transaction includes the Poly-Chem-® benchtop chemistry analyzer, and all related reagents; the SPOTCHEM EZ-® small dry benchtop chemistry analyzer and all related reagents, and all bulk...
Read More »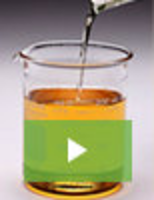 For the ultimate in heat transfer fluid performance, Paratherm offers HR Heat Transfer Fluid that is engineered specifically for closed loop liquid phase heating. When it comes to characteristics such as thermal stability and fluid degradation, Paratherm HR leads the industry in value and performance. See our video to learn how Paratherm is raising the bar for heat transfer fluids.
Read More »