Measuring 10.7 x 12.1 x 12.1 in., SPECTROSCOUT Portable Energy Dispersive X-ray Fluorescence Analyzer provides elemental analysis of environmental and geological samples, even in remote locations. Unit features large sample compartment, X-ray tube, onboard processor, and battery pack. SPECTROSCOUT provides precise measurements from trace to major concentrations across range of relevant elements...
Read More »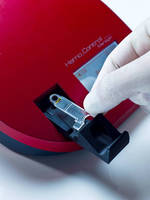 33,333rd Hemo Control Point-of-Care Analyzer released since 2003 The Hemo Control hemoglobin and hematocrit analyzer with NXT microcuvette Cardiff, UK – EKF Diagnostics, worldwide manufacturer of point-of-care (POC) diagnostic equipment, today announces that the 33,333rd Hemo Control hemoglobin analyzer has been built at EKF's manufacturing facility in Barleben, Germany. Providing lab quality...
Read More »
One of our customers that manufactures solvents, polymers and intermediary chemicals, was looking to meet specific requirements set by the state for flare stack operation. The area of concern was measuring BTUs. The solution was a reliable & proven analyzer. They needed to continuously monitor the BTU concentration of the flares to ensure greater than 200 BTU/SCF for compliance purposes and...
Read More »
Analyzers to measure product quality of liquefied natural gas at new export facility on the Gulf Coast Houston, Texas- ABB, the leading power and automation technology group, today announced that it has been chosen to supply process analyzers, system integration and related services for Cheniere Energy's Sabine Pass LNG (liquefied natural gas) export facility in Cameron Parish, Louisiana....
Read More »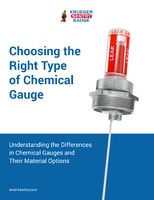 This white paper provides an in-depth overview into choosing the right type of chemical gauge.
Read More »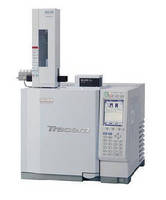 Based on GC-2010 Plus capillary gas chromatograph, Tracera integrates BID-2010 Plus barrier discharge ionization detector, whichÂ- creates ionization from helium-based, dielectric barrier discharge plasma. System provides high-sensitivity analysis of organic compounds, permanent gases, and light hydrocarbons. With maximum operating temperature of 350°C, BID supports...
Read More »
With rugged package weighs less than 6 lb and no moving parts, InfraCal 2 provides sensitivity and detection limits for various on-site measurements. These include sub-ppm detection levels of oil in water, cleaning efficiency of metal parts, barrier layers in flexible films, textile, and fiber finishes, and QC measurements. Touchscreen display is standard, and measurements typically take 1–10...
Read More »
Based on continuous flow, in situ microextraction technique, flowprobe™ provides researchers with automated chemical analysis platform for mass spectrometric sample introduction. Design combines continuous flow microextraction and electrospray ionization for sustained, spatially resolved sampling and gentle mass spectrometric analysis in efficient and automated format. Product is amenable to...
Read More »
HDXRF Technology Now CPSC-Approved for Lead in Substrate Testing of Children's Products, Household Furniture, and Jewelry East Greenbush, NY – The U.S. Consumer Product Safety Commission (CPSC) has approved High-Definition X-Ray Fluorescence (HDXRF) technology for lead in substrate testing of children's products via test method ASTM F2853-10.Â-  HDXRF technology, used to detect regulated...
Read More »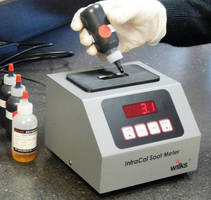 Via field spectroscopic check, InfraCal Soot Meter gives users approved ASTM testing method for measuring percent level of soot in diesel engine lubricating oils per ASTM Method D7686. Portable, filter-based IR analyzer is factory calibrated for measuring soot percent levels up to 12%–15% in under 30 sec without requiring sample preparation, dilution, solvents, or transmission cells. Sealed...
Read More »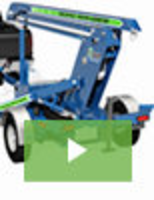 Providing adequate fall protection is always a critical consideration and one that in many cases can be difficult to ensure. The new Mobile Fall Protection Unit is designed to facilitate positive fall protection in applications that would typically be difficult or impossible to provide with standard methods. To learn all about the advantages and convenience, see our video.
Read More »