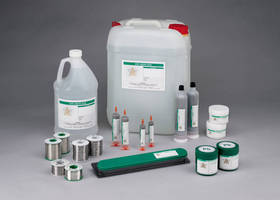 CRANSTON, RI - March 2012 - AIM, a leading global manufacturer of solder assembly materials for electronics assembly, PC fabrication, component manufacturing and other industries, announces that it will highlight NC258, NC265LR, NC275LR & SN100C at the upcoming SMTA Indiana Expo & Trade Forum, scheduled to take place Tuesday, March 20, 2012 from 10 a.m.-3 p.m. at the Ritz Charles in Carmel, IN....
Read More »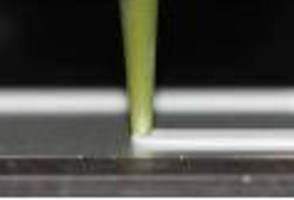 Henkel solutions address miniaturization, sustainability and cost-efficiency in modern electronics As the functionality of modern electronics products has increased exponentially in tandem with decreasing dimensions, the demands on performance and reliability of electronic materials have reached an unprecedented level. Today's electronic materials - spanning nearly all market sectors - must...
Read More »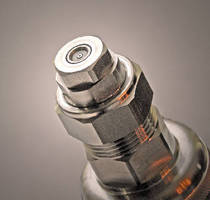 Operating without any mechanical adjustments, KFS-VAF Volumetric Atomized Flux Applicator controls and dispenses atomized flux material on demand via programmable control system. Spray volume and width is determined and set by user-programmed parameters; varying amounts of coverage can be accomplished as needed on same PCB in process. Suited for use with all fluxes, even up to 33% solids, system...
Read More »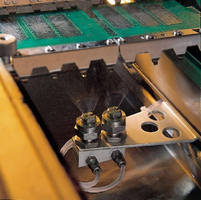 Compatible with lead-free and tin-lead processes, Multicore MF210 offers pre-heat temperature of 80-130°C and 1-3 sec contact time on wave, delivering sustained activity without resin. Activity capability helps minimize solder microballing by optimizing coalescence and limiting stray particles around solder joint. Supporting single- and dual-wave processes with no degradation in activity,...
Read More »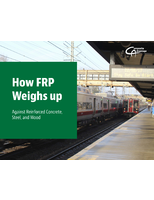 How FRP Weighs up against reinforced concrete, steel, and wood.
Read More »
Suited for use in wave soldering, water-based NoVOC(TM) contains no rosins or resins, leaves no insulating residue on test pads or conductive pads, and does not cause interference with ICT. Low solids liquid flux eliminates need for wash-up, since any residual flux residues are non-corrosive and halide-free. Available in 1-gal, 5-gal, and 55-gal containers, formula contains no irritants and can...
Read More »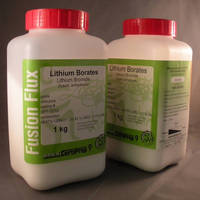 SPEX CertiPrep Pure and Ultra Pure Fusion Fluxes and additives have Micro Bead composition that eliminates dust that can clog instruments. Beads also lower weighing times and, with each bead having same ratio of components, improve consistency. Products are also prefused with additives for accuracy and all batches are manufactured identical to one another, with no lot-to-lot variation.
Read More »
No-clean, halide-free Multicore® TFN700B(TM) is Newtonian-based, and, therefore, eliminates shearing conditions associated with traditional tacky flux formulations, delivering flux transfer consistency and compensating for varied process conditions. Non-hydroscopic and non-corrosive, product has built-in blue color system that enables optical recognition of flux by pick-and-place systems,...
Read More »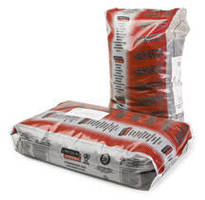 Combination of Lincolnweld® SPX80 flux and LA-81 wire meets F9TA4G-EG AWS classification and allows welds to exceed mechanical property requirements for Artic grade pipe. Designed for inner/outer diameter submerged arc welding, flux is suited for nondestructive testing and has H8 diffusible hydrogen levels for minimized coating defects on steel. Other SPX80/L-61, L-70, and LA-90 wire...
Read More »
Providing optimal results on variety of wind tower seam welding applications, Lincolnweld® WTX(TM) features low temperature impact properties and is capable of producing Charpy V-Notch test results exceeding 20 ft-lbf at -80°F. It suits twin and multi-arc ac and dc operations, and offers smooth bead profile. Providing circumferential and longitudinal butt and fillet welds,...
Read More »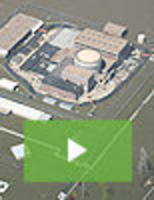 Aqua Dam is the ultimate solution for large-scale water control projects. It combines lightweight, large size, and portability all in one innovative product. To learn more about the uses, and applications of Aqua Dam, or to see it in action, check out our new video to get all the details.
Read More »