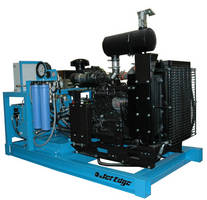 Water Jet Cutting, Surface Preparation Technology Ideal for Marine Environments, Hazardous Areas, Undersea Operations ST. MICHAEL, Minn. - Water jet technology companies Jet Edge and Chukar Waterjet will exhibit the latest innovations in portable ultra-high pressure water jet cutting and surface preparation technology at the International WorkBoat Show, Dec. 1-3 in New Orleans. Look for Jet Edge...
Read More »

Ravenna, OH - HTB Eliminator(TM) Hose, from the Parflex division of Parker Hannifin, is designed for high pressure hydraulic applications. Offering superior impulse performance, it exceeds impulse requirements of SAE 100R9 and SAE 100R12 by 50% and the MSHA approved rubber cover is accepted in underground mining operations. Because of high quality materials and a unique manufacturing process, HTB...
Read More »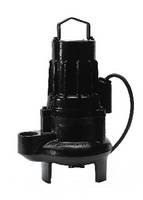 Designed for commercial and building services applications, Impact(TM) Series feature self-cleaning impeller and casing and is specifically configured to process solids while minimizing clogging. Impact MK model features air-filled motor, dual mechanical seal, and specially designed seal chamber to optimize pump efficiency and minimize wear. For low volume wastewater applications, Impact MV model...
Read More »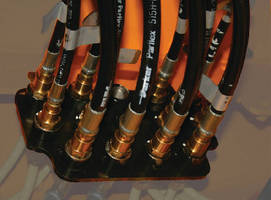 Designed to minimize assembly time, Plug and Play Hose System consists of Parflex 515H hose and Parker RA quick connecting hose fittings and adapters. Available in sizes from 3/16--½ in. ID in single or multi-line assembly, fiber-reinforced thermoplastic hose offers kink resistance and is suited for routing through tight spaces while maintaining flexibility. Brass Rapid Assembly fittings feature...
Read More »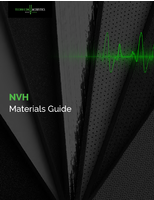 Noise, Vibration, and Harshness (NVH) refers to the study of noise and vibration for the purpose of modifying equipment for quieter, safer operation.
Read More »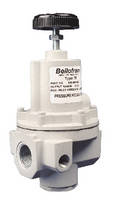 Available with port sizes of 3/8, -½, -¾, and 1 NPT and BPST, with -¼ NPT gauges, direct-acting Type 78 offers 5 different pressure output ranges up to 125 psig, max supply pressure of 400 psig, and flow rates over 200 scfm. Rolling diaphragm provides low-friction operation, while balanced pintle minimizes output pressure changes caused by fluctuations in supply pressure. Suited for pipe or...
Read More »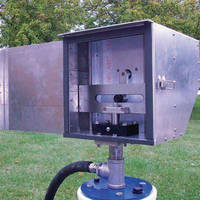 Suited for remote sites, slow pumping, and remediation, Apollo Electric Linear Rod Pump (LRP) produces no emissions, can run dry without damage, and does not require controller. LRP technology minimizes moving parts and promotees smooth operation while pumping to 75 ft at 1 gpm. While solar power option includes solar panels and employs high-capacity storage batteries for long-term operation,...
Read More »
High Pressure Pilot-Operated Safety Relief Valve Offers Easy Maintenance, High Reliability, Flexibility and Efficient Operation and Performance HOUSTON - Dresser Consolidated® today announced it has been selected as relief valve supplier for a major oil company's offshore drilling and production tension-leg platform (TLP) in the deepwater Gulf of Mexico. The offshore tension-leg platform will be...
Read More »
As of Sept 1, 2010, NJ DEP has accepted a new configuration of the Contech Stormwater Management StormFilter. Contech's Peak Diversion StormFilter is a combination of a bypass structure and filtration in one unit offering the most compact design. Contech offers the Peak Diversion SF in 6 different sizes that are capable of handling up to 38 cartridges. The use of the peak diversion structure...
Read More »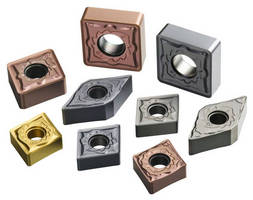 Effective October 1, 2010, Sandvik Coromant launched more than 300 inserts in a new series of optimized ISO S turning geometries with easy-to-choose guidelines for every machining requirement. Used for turning HRSA and titanium alloys, the ISO S turning geometries can provide roughing to finishing for continuous to interrupted cuts. These new geometries ensure easy optimization, improved...
Read More »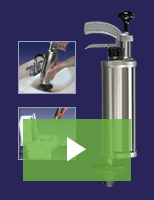 The Kinetic Water Ram by General Pipe Cleaners clears out clogged pipes quickly using kinetic energy. The Ram is so simple to operate, anyone can use it. Check out the video to learn more.
Read More »