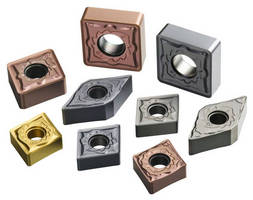 Effective October 1, 2010, Sandvik Coromant launched more than 300 inserts in a new series of optimized ISO S turning geometries with easy-to-choose guidelines for every machining requirement. Used for turning HRSA and titanium alloys, the ISO S turning geometries can provide roughing to finishing for continuous to interrupted cuts. These new geometries ensure easy optimization, improved...
Read More »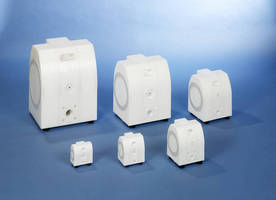 Kamp-Lintfort, Germany- Almatec®, a premier manufacturer of air-operated double-diaphragm (AODD) pumps specializing in plastic pumps with solid housings, has announced that more and more liquid handlers searching for peace of mind when handling and transferring their precious products are turning to E-Series line of AODD Pumps. At the heart of the E-Series' industry-leading performance are the...
Read More »
Mobilair 270 operates in ambient temperatures of up to 50°C and in altitudes of 4,000 m above sea level. Unit includes Mercedes-Benz diesel engine and Kaeser compressor airend with power-saving SIGMA rotors, as well as fuel tank that provides for 15 hr of operation under full load. Featuring capacity of 27 mÂ-³/min at 7 bar, it is also available in versions with 10 and 12 bar working...
Read More »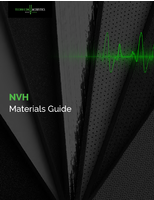 Noise, Vibration, and Harshness (NVH) refers to the study of noise and vibration for the purpose of modifying equipment for quieter, safer operation.
Read More »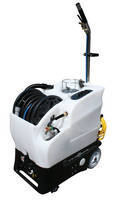 The King Cobra® 1200 Pro from U.S. Products has earned the Gold-level rating from the Carpet and Rug Institute. But that is just the beginning of its many features and benefits. The 1200 is an auto-fill/auto-dump dual-surface machine, allowing users to power wash hard-surface floors such as tile and grout and immediately vacuum up soiled water to leave floors dry in no time. Then, with a...
Read More »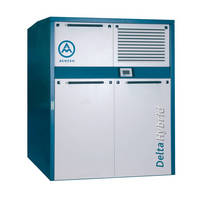 Aerzen presents the first Rotary Lobe Compressor Coatesville, Pennsylvania, May 18, 2010 - Relying on experience in the design and production of rotary lobe blowers since 1868 and screw compressors since 1943 Aerzen has continually set new standards for quality and innovation in the field of twin-shaft positive displacement machines. Aerzener Maschinenfabrik counts among the pioneers of...
Read More »
Warminster, Pa. - Compliance is assured with Therm Omega Tech's DTV-R valve! Used in applications where a discharge flow to a drain or sewer must be tempered with cold water to reduce temperature. In some areas, plumbing codes dictate a maximum allowable sewer discharge temperature. The DTV-R provides a convenient, economical, and easy to use method of tempering hot effluent flows. Since the...
Read More »
Icron, and newly appointed representative firm Soltron, to showcase ExtremeLink(TM) KVM Extender and Ranger USB Extender product families KES 2010 Booth Number M1139 BURNABY, BC, Oct. 6 - Icron Technologies (TSX Venture: IT), leading providers of high performance video and USB extension solutions, announced today the appointment of Soltron Corporation as its representative in Korea. Icron and...
Read More »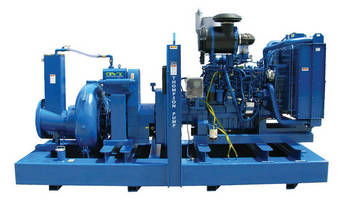 OVT Oil-less Vacuum Technology, the Compact Pump, and Advanced Silent Knight® PORT ORANGE, FL - Thompson Pump launches multiple revolutionary pump innovations including the new Thompson Pump series with OVT (oil-less vacuum technology) priming system, the Compact pump series, and advanced Silent Knight®. The groundbreaking Thompson Pump OVT priming system offers multiple improvements to...
Read More »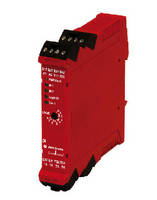 Designed to meet global functional safety standards, such as EN ISO 13849-1, Allen-Bradley Guardmaster Series includes 7 units capable of supporting safety devices in single and multi-zone configurations. Users can expand and cascade safety functions up to SIL 3 rating using one single wire to connect devices. In addition, AND/OR logic can be set via rotary switch on front of relay, yielding...
Read More »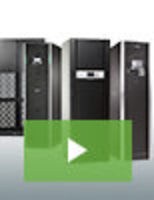 At 3Sixty Mission Critical, we specialize in maintaining the performance and uptime of our customer's mission-critical applications. Our services are comprehensive and designed to take on the entire burden of maintenance. Our "UPS as a service" is just another example of how we develop out of the box solutions to help our customers operate more efficiently; see our video to earn more.
Read More »