Tacky Mat 800030 has strong adhesive coating that removes dirt on contact to protect sanitary conditions in cleanroom areas. Each mat has 30 disposable sheets. When top sheet becomes soiled, user simply peels it off to expose new, clean surface. Adhesive strips stick to floor to keep mat in place. No frame is required. Mat is made from 2 mil polyethylene sheet and is non-allergenic, non-odorous,...
Read More »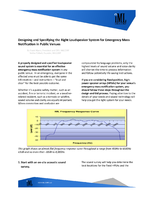 A guide for designing and implementing effective loudspeaker systems for emergency situations.
Read More »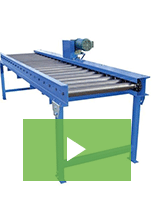 A-Plus Warehouse carries a wide selection of commercial and industrial material handling equipment at affordable prices. Check out the video to learn more.
Read More »