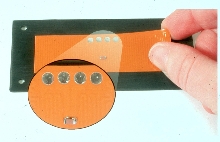 Thermofoil(TM) heater/sensors combine etched foil heater properties with RTD or thermistor temperature sensor. Kapton heater insulation allows operation to 150 deg. Models are available in sizes to 5 x 5 in. with resistance options to match most applications. Sensor choices include 100 and 1000 ohm platinum RTDs and 50,000 ohm NTC thermistors. Applications include designers who are creating...
Read More »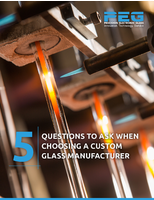 Due to the inherent complexity of glass fabrication, many professionals seeking glass services know exactly what kind of part is needed, but are unclear on the intricacies of the actual manufacturing process. PEG's exclusive guide is designed to help professionals navigate the custom glass manufacturing process with valuable information.
Read More »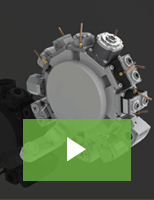 Von Ruden's driven tools are designed to each specific machine in order to maximize performance. All of our tools are performance tested and made in the USA per ISO 9001:2015 standards. Check out our video to learn more.
Read More »