WINCHESTER, Va., March 31, 2017 - Lifetime Tool® & Building Products proudly announces our NEW 316L Stainless Steel Ultimate Pipe Flashing® has received the 2017 Best Sustainable Product Award at the International Roofing Expo. The marine grade stainless steel Ultimate Pipe Flashing® is designed and built to last as long, or longer, than premium roofing tiles or shingles. This pipe flashing is...
Read More »
Using true marine grade stainless steel for eliminating roof leaks, 316L Stainless Steel Ultimate Pipe Flashing fights against the effects of salt water, chloride and high sunlight exposure. Made from ultra-pure silicone elastomer flexible bushing, product provides precised sealing to the pipe from thermal changes on roof and is made of 316L stainless steel, ultra-pure silicone rubber and solid...
Read More »
Continuous Insulation, Air & Vapor Barrier and Thru-Wall Flashing Improve Thermal Performance and Prevent Thermal Bridging INDIANAPOLIS, -- Firestone Building Products Company, LLC, a leading manufacturer and supplier of a comprehensive Roots to Rooftops" portfolio of products, introduced today the new line of Enverge(TM) Cavity Wall Products. The portfolio includes: continuous insulation (CI)...
Read More »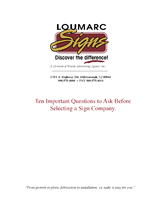 This white paper outlines 10 questions that should be asked when selecting a sign company, eliminating some of the guesswork from making the best choice for your branding and signage needs.
Read More »
Utilizing Everlam technology, YorkShield 106 PT provides benefits of copper flashing with non-asphalt adhesive and polypropylene backing. Product is designed to isolate harmful galvanized joist hangars and fasteners from ACQ pressure-treated lumber. Lightweight and 100% waterproof, YorkShield 106 PT offers both puncture and temperature resistance.
Read More »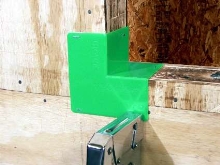 Suitable for any window design, VYCORner(TM) prefabricated plastic corner prevents leaks at critical penetration areas by creating waterproof joint without need for intricate detailing. VYCORner is used in conjunction with Vycor® Plus self-adhered flashing membrane for waterproofing protection.
Read More »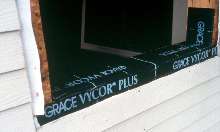 Available in widths of 6, 9, and 12 in., Grace Vycor® Plus flashing membrane contains a cord embedded in adhesive layer that splits release paper in half. Product protects structures from water infiltration and reduces risk of rot and mold development. Composed of cross-laminated, high-density polyethylene sheet backed by pressure-sensitive, rubberized, asphalt adhesive, product seals around...
Read More »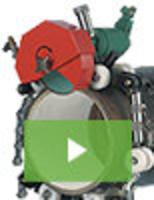 CS Unitec is a leader in power tools designed for industrial applications, with products that set the standard for robust performance and industry-leading reliability. Adding to our long list of innovation is a new line of pipe cutting machines. For cutting and beveling pipe up to 2" in thickness and diameters from 12" to 63", no other cutting system comes close. See our video to learn more.
Read More »