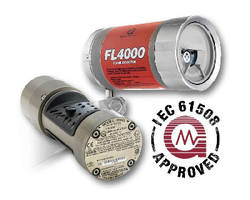 LAKE FOREST, CA-July 21, 2009--General Monitors, the industry's premier plant safety monitoring solution provider, announces that most of its gas and flame detectors have received IEC 61508 certification from FM Approvals, demonstrating suitability to a particular Safety Integrity Level (SIL). General Monitors completed the certification process with FM Approvals in response to customer...
Read More »
Technology to Help Enhance Safety Capabilities at Key Turkish Terminal on BTC Pipeline ISTANBUL, Turkey, June 17, 2009 - Honeywell (NYSE:HON) today announced it has been selected by Tekfen Construction & Installation Co., Inc. to design, configure, install and initiate a new fire and gas detection system at the BTC pipeline terminal in Ceyhan, Turkey. The BTC pipeline is a crude oil pipeline...
Read More »
Princeton Gamma Tech Instruments (PGT) has introduced the Sahara III, a new Silicon Drift Detector (SDD) which delivers exceptionally fast cooldown periods. The reduction in cooldown times allows an improvement in throughput and data collection. The Sahara III, now offers a cooldown period of less than 5 minutes (10mm2 detector module). Princeton, NJ June 1, 2009 -- Princeton Gamma Tech...
Read More »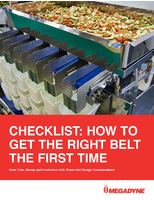 This guide is intended to help identify and address application criteria necessary to specify the right belt to deliver a highly efficient, reliable product.
Read More »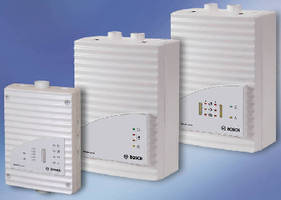 Protecting areas up to 400 mÂ-², 420 Series Aspirating Smoke Detector TM features 10-digit bar graph for monitoring smoke pollution and utilizes LSN improved technology that accommodates currents to 1,500 mA at distances to 3,000 m. ROOM-IDENT feature can individually identify up to 5 rooms and accelerates tracking down of fire source in 4 phases. Intelligent signal processor discerns...
Read More »
San Jose, Calif.- June 2, 2009 - RAE Systems Inc. (NYSE AMEX: RAE), a leader in delivering innovative sensor solutions to serve industrial, energy, environmental, and government safety markets worldwide, will exhibit the company's new fixed and wireless flammable and toxic gas detection solutions at booth #821 of the 29th Annual International Liquid Terminal Operating Conference & Trade Show...
Read More »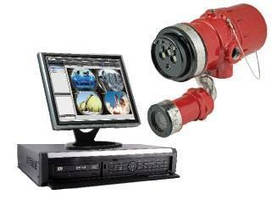 With Class I, Div. 1 and NEMA 4X approvals from FM, CSA, CE, and ATEX, xWatch® camera and surveillance system automatically detects and records safety incidents for remote or local viewing. System enables immediate viewing of industrial hazards remotely via configurable IP address, and record and review incidents for event analysis. Flame detector with camera views same expanse, and...
Read More »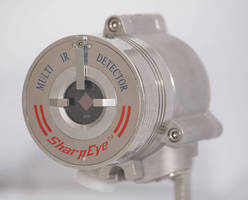 Cedar Grove, NJ (February 6, 2009) - The new explosion-proof SharpEye 40/40 Optical Flame Detector series have been tested by FM Approvals (project ID 3029553) and received the official approval for use in hazardous (classified) locations in the US and Canada. The entire line of optical flame detectors will be listed in the Factory Mutual Approval Guide on their Online Publication of FM...
Read More »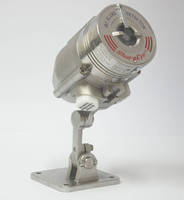 Designed to protect municipal/industrial waste disposal facilities, SharpEye 40/40I optical flame detectors are fitted with heated window to withstand harshest of conditions, and HART output to offer quality information during installation or maintenance. Detectors are Hazardous Area approved (FM/ATEX/IECEx/CSA) for location in zone I areas and 3rd party performance approved (EN54-10, FM, DNV)....
Read More »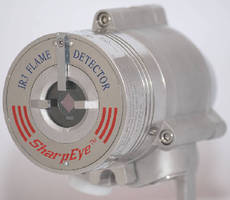 Addressing fire and explosion hazards in bio-fuel plants, SharpEye 40/40 series includes IR, UV, UV/IR, IR3, and multi-spectral flame detectors with false activation immunity. Sensing distances reach 135 ft, and HART capabilities enable digital communications. Sealed electronics protect integrity of unit when open and heated window prevents condensation in humid environments. Additional...
Read More »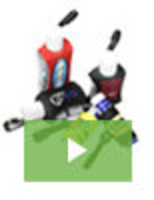 Neagle Choice has long been known as a quality source for commercial sewing, printing, die cutting, and the manufacturing of a wide range of custom products. Enhancing our service capabilities has been the key to our success, and has driven our growth into many new and exciting markets. Continuing on this trajectory, we now offer precision laser cutting and etching, adding to our long line of manufacturing services. See our video to learn all about it.
Read More »