Constructed with metal alloy that provides corrosion and heat resistance, TLR2A 1 W, 0805-size metal plate resistor has resistance range of 5–10 mΩ, resistance tolerance of -
Read More »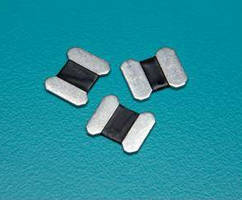 Suitable use in current sensing automotive and industrial applications, PSB Power Shunt features power rating of 6 W, resistances of 0.75 and 1 mΩ, and tolerance of 1%. Special 0.2 mm thick Cu electrode shape enables optimal temperature cycling. With low height of 0.65 mm, flat structure has TCR of -
Read More »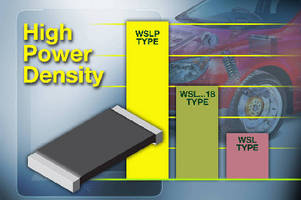 Available in 2010 case size, Power Metal Strip-® WSLP2010 features resistance values from- 0.001–0.01 Ω with tolerances- of 0.5 and 1.0%. Advanced all-welded construction incorporates solid metal nickel-chrome or manganese-copper alloy-resistive element with TCR- of- less than 20 PPM/-
Read More »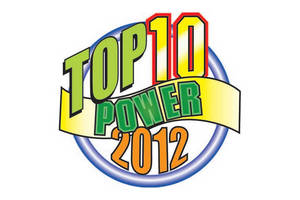 4-Terminal, 1 W Current Sensing Resistor Is Industry's First in Compact 0612 Package to Feature Low Resistance Range From 0.5 mW to 5 mW MALVERN, Pa. - Vishay Intertechnology, Inc. (NYSE: VSH) today announced that its WSK0612 four-terminal, 1 W surface-mount Power Metal Strip® resistor was chosen as a winner in Electronic Products China magazine's 10th Annual Top-10 Power Product Awards. The...
Read More »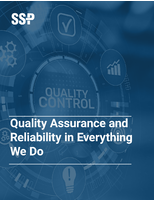 Learn about SSP quality assurance metrics, certifications, warranty, and safety and delivery guarantees in our free eBook.
Read More »
Based on Z1-Foil technology, PRND HT Series provides load-life stability to -
Read More »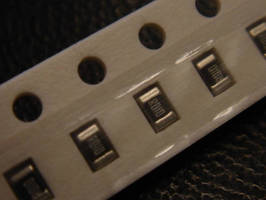 Rated at 0.5 W, CSRF0805 employs foil on ceramic carrier technology and offers TCR values as low as 50 ppm. Product offers resistance values from 10-100 mohm, in 1% and 5% tolerances, and accommodates needs of portable electronics. Applications include power supplies, battery management, voltage regulators, portable barcode scanners, portable communications devices, portable medical diagnostic...
Read More »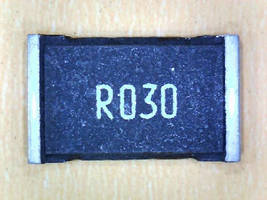 Featuring resistance values from 0.5-120 mW in tolerances down to 0.5% and 50 ppm TCR, Model CSS4527 is suitable for current sensing in power supplies, motor controls, high power regulators, robotics, industrial controls, medical equipment, and network diagnostic equipment. Unit is capable of full power operation in temperatures up to 100-
Read More »
Compliant with EEE-INST-002 and MIL-PRF-83401, PRNDs are hermetically sealed networks consisting of multiple Bulk Metal-® Foil hybrid chip resistors connected by gold-wire bonding inside ceramic packages. Devices provide low absolute TCR of -
Read More »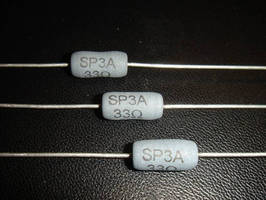 RALEIGH, NC - Stackpole's flame proof SP3A axial leaded wirewound series is designed for robust surge handling and fail safe fusing. Unlike other metal film fusible resistors, the SP3A is rated at 3 watts at 70C and can withstand hundreds of 3KV pulses of 50 microseconds or less without fail or significant resistance shift. Yet under continuous overload, the SP3A fuses very quickly without flame...
Read More »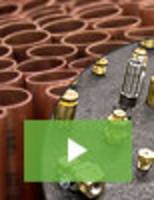 As a trusted manufacturer to customers across a broad range of industries, Key Gas Components is a premier provider of CNC machining and tube fabrication. Our entire organization is quality driven and customer-centric, with broad-based manufacturing capabilities that can accommodate the most challenging requirements. See our video to learn more.
Read More »