Featuring smooth surface for sliding in and out of equipment, Uni-Grid Support prevents filter media from sagging beyond frame, keeping media within overall filter assembly thickness profile, making it beneficial for applications where filter is installed near fan intake area. RoHS compliant unit meets standards and classifications including UL 94 HF-1, ATCA, UL 900 Class 2, CE, Telcordia, NEBS...
Read More »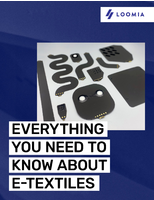 This ebook provides an in-depth overview into everything you need to know about E-Textiles.
Read More »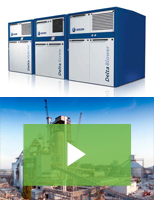 Aerzen offers blowers and compressors for challenging cement applications such as pneumatic conveying from raw mill to raw meal silos, combustion air, cement silos fluidization, and more. At Aerzen, safety is our top priority. Check out our video to learn more.
Read More »