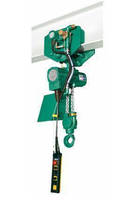 The Gerritsen On- Offshore Services BV company have handled a routine turbine maintenance procedure being undertaken on an offshore location in the Southern North Sea. This involved four of their personnel, utilizing an air operated hoist unit manufactured by the J D Neuhaus company for the safe and effective lift and maneuver procedures for a turbine lift load of 26,500lbs. The turbine was...
Read More »
Network Connectivity solutions enable Oil Gas Titans to improve efficiency preserve margins. NASHVILLE, TN — Low crude oil prices have reduced rig contract signings, headcounts, drilling and exploration for most companies in the oil and gas industry. However, in the "Oil and Gas Digital and Technology Trends Survey 2015," recently released by Microsoft and Accenture, investments in digital...
Read More »
Metso's solution has been designed to improve the availability of critical spare parts for maintenance activities while reducing overall costs associated with stocking spare parts.  Grupa Lotos S.A. has chosen Metso's Device Management Solution to optimize its valve spare parts stocking and supply. As part of the contract, Metso will also provide its On-site Supervising Service at the Gdañsk...
Read More »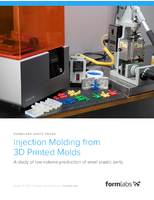 3D printing has become one of the biggest trending technological innovations of the 21st century. With its logistical efficiency, ability to easily modify designs, and speed of production, it's no surprise that the manufacturing industry is turning to 3D printing for a multitude of applications. This white paper explores how 3D printing can be beneficial specifically for manufacturers focused on low volume injection molding of small plastic parts. The report features a succinct yet detailed overview of two case studies, both of which exhibit the advantages and possible challenges of making molds via 3D printing. The article goes on to offer advice on how such challenges can be overcome, as well as some guidelines for mold design. If you're looking to break the mold to save time and money, download this white paper and see if 3D printing is the right solution for your business.
Read More »
As pre-engineered, integrated solution, Heat Exchanger Monitoring Solution embeds process and exchanger best practices into software using wired and wireless instrument applications for automated, 24/7 monitoring. Maintenance personnel can schedule optimal time to clean to sustain optimal heat transfer, helping facilities reduce energy and capacity loss due to fouling by up to 10%. Also,...
Read More »
· GE's WindBOOST* Service's Technology to Provide Power Supply to Growing Energy Sector in Turkey · Installed on 31 GE 2.5-Megawatt Wind Turbines, Increasing Their Power Curve to 2.75 Megawatts · Annual Energy Production of Wind Farm Expected to Increase by up to 4 Percent VIENNA -- Zorlu Enerji Group has selected GE's (NYSE: GE) WindBOOST* service's technology to enhance the output of 31 GE...
Read More »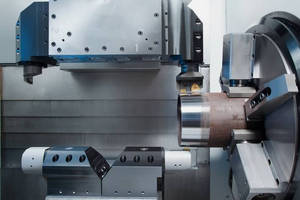 Whether we are talking about North America, Asia or Russia, within the oil and gas industry, there is a spirit of optimism. Geological discoveries have led to a massive increase in the estimated reserves in many countries. Along with these discoveries, the potential for the use of innovative technologies has also increased. According to the expert estimates, oil production in the Gulf of Mexico...
Read More »
· Deal Covers 26 GE Wind Turbines Operating in the Country · Fleet Generates More Than 100 Million Kilowatt-Hours of Green Electricity · Enables Increased Annual Energy Production, Reduced Cost of Electricity SCHENECTADY, N.Y. - GE (NYSE: GE) and Taiwan Power Company have signed a five-year, full service agreement (FSA) covering 26 GE 1.5-megawatt class wind turbines operating throughout...
Read More »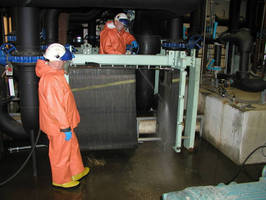 (Cleaning a Heat Exchanger is like printing free money $$$) Plainville, Massachusetts - Process Solutions, known as The Heat Exchanger Guys", a leading supplier of Heat Exchangers and Heat Transfer Equipment, has expanded their Heat Exchanger Services to include the Cleaning of Plate & Frame Heat Exchangers. No unit too large or small for these guys. Using patented Hydraulic Equipment, they can...
Read More »
German Compression Stations Equipment Upgrade to Lowers Emissions and Boost Performance FLORENCE, Italy - GE Oil & Gas has been awarded a contract of more than $120 million ( Euros90 million) to overhaul nine gas turbines located at four compression stations along the Trans Europa Naturgas Pipeline (TENP), which runs across Germany from the Dutch to the Swiss border. GE Oil & Gas will convert the...
Read More »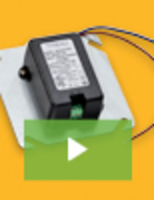 Triad Magnetics is an established leader in power supply innovation, offering product lines that span a wide range of diverse industries and applications. Adding to their long list of successful product launches, Triad announces the release of the new cutting-edge JSU Series of power supplies. To learn about all of its advantages and advanced features, see our video.
Read More »