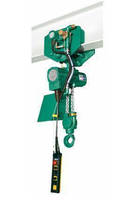 The Gerritsen On- Offshore Services BV company have handled a routine turbine maintenance procedure being undertaken on an offshore location in the Southern North Sea. This involved four of their personnel, utilizing an air operated hoist unit manufactured by the J D Neuhaus company for the safe and effective lift and maneuver procedures for a turbine lift load of 26,500lbs. The turbine was...
Read More »
• Flagship of Siemens comprehensive offshore logistics concept • Benefits include increased wind turbine uptime and power production • Contributes to lowering costs associated with wind energy • 'Esvagt Faraday' set for service operations at Butendiek wind farm in North Sea • 'Esvagt Froude' to be utilized for service at Baltic II wind farm in Baltic Sea Joined by government and...
Read More »
Network Connectivity solutions enable Oil Gas Titans to improve efficiency preserve margins. NASHVILLE, TN- — Low crude oil prices have reduced rig contract signings, headcounts, drilling and exploration for most companies in the oil and gas industry. However, in the "Oil and Gas Digital and Technology Trends Survey 2015," recently released by Microsoft and Accenture, investments in...
Read More »
• Installed electrical capacity of 1600 megawatts • Power to help accommodate increasing population and industrial growth Siemens, together with its Korean consortium partner Daewoo Engineering Construction Co. handed over into commercial operation the Shuweihat S3 combined cycle power plant (CCPP) in the emirate of Abu Dhabi, United Arab Emirates. The owner is Shuweihat Asia Power Company...
Read More »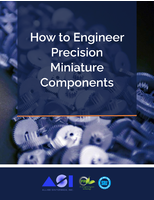 This white paper provides an overview into engineering precision miniature components. Design considerations for miniature metal parts include size, shape, and material, precision and finishing.
Read More »
Metso's solution has been designed to improve the availability of critical spare parts for maintenance activities while reducing overall costs associated with stocking spare parts.-  Grupa Lotos S.A. has chosen Metso's Device Management Solution to optimize its valve spare parts stocking and supply. As part of the contract, Metso will also provide its On-site Supervising Service at the GdaÃ
Read More »
As pre-engineered, integrated solution,- Heat Exchanger Monitoring Solution embeds process and exchanger best practices into software using wired and wireless instrument applications for automated, 24/7 monitoring. Maintenance personnel- can schedule optimal time to clean to sustain optimal heat transfer, helping facilities reduce energy and capacity loss due to fouling by up to 10%. Also,...
Read More »
-· GE's WindBOOST* Service's Technology to Provide Power Supply to Growing Energy Sector in Turkey -· Installed on 31 GE 2.5-Megawatt Wind Turbines, Increasing Their Power Curve to 2.75 Megawatts -· Annual Energy Production of Wind Farm Expected to Increase by up to 4 Percent VIENNA -- Zorlu Enerji Group has selected GE's (NYSE: GE) WindBOOST* service's technology to enhance the output of 31...
Read More »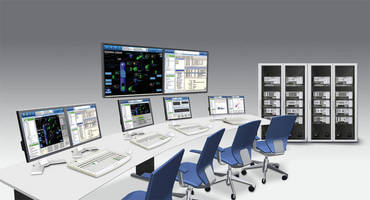 Yokogawa Electric Corporation is pleased to announce that its subsidiary Yokogawa Europe Solutions B.V. has been awarded a contract by GDF SUEZ E&P UK Ltd to supply the integrated control and safety systems (ICSS) for its new Cygnus Development Project, following on from recent North Sea contract awards from a number of major oil and gas companies. Under the contract, Yokogawa Europe Solutions...
Read More »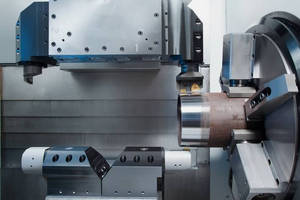 Whether we are talking about North America, Asia or Russia, within the oil and gas industry, there is a spirit of optimism. Geological discoveries have led to a massive increase in the estimated reserves in many countries. Along with these discoveries, the potential for the use of innovative technologies has also increased. According to the expert estimates, oil production in the Gulf of Mexico...
Read More »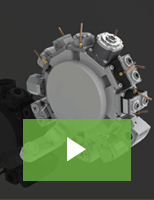 Von Ruden's driven tools are designed to each specific machine in order to maximize performance. All of our tools are performance tested and made in the USA per ISO 9001:2015 standards. Check out our video to learn more.
Read More »