Using proprietary new glass formulation, S-1 HM(TM) glass fibers feature 90 GPa tensile modulus and are suited for use in wind turbine blade applications. High-performance rovings, otherwise optimized for tensile strength, compressive strength, and compressive modulus, are fatigue resistant and come in various yields for epoxy and polyester resin systems. Direct roving product form is tailored...
Read More »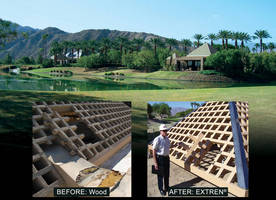 Bristol, VA - Due to unsightly deterioration of large wooden screening pyramids, Strongwell's corrosion resistant fiberglass EXTREN-® structural shapes were chosen by The Vintage Club, one of America's most prestigious country club communities, to replace the wooden structures. The club, located at the base of Eisenhower Mountain in Indian Wells, California, has pyramid shaped screens used to...
Read More »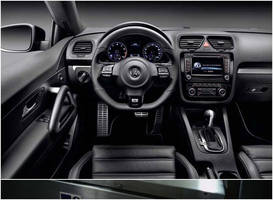 Florence, Ky., Kelsterbach, Germany, Sept. 9, 2009 - Ticona Engineering Polymers today announced the availability of new grades of Celstran-®+ PP long fiber reinforced thermoplastics (LFRT) designed to outperform SMA resins and PC/ABS blends that are commonly used by North American OEMs to mold automotive instrument panels, air duct panels and reinforcement components. Ticona is showcasing its...
Read More »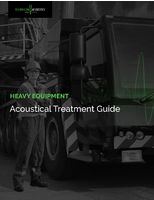 Within this guide, you'll find information, tips, and solutions to help you to create a reduced-noise-level environment to increase operator effectiveness and improve output.
Read More »
AIKEN, SC, USA - (August 4, 2009) - AGY, a leading global producer of glass fiber yarns and high-strength glass fiber reinforcements, recently announced the introduction of S-1 Glass(TM) high performance glass rovings for use in long fiber reinforced thermoplastics (LFT). Designed for industrial applications, these high performance glass fibers allow new levels of mechanical properties to be...
Read More »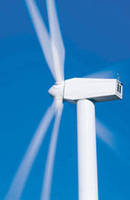 McClarin Plastics, Inc in Hanover, PA, has been a premier supplier of large Thermoplastic and Fiberglass Reinforced Plastic components since 1953. Our commitment to the renewable energy sector can be seen as we produce and completely assemble multiple wind turbine components utilizing vacuum infusion and resin transfer molding processes. www.mcclarinplastics.com/power. Operating as a full service...
Read More »
May 14, 2009 Monoxivent's experienced sales and engineering staff has combined with a manufacturing source with 40 years of experience to provide quality solutions for FRP (Fiberglass Reinforced Plastic) projects. Monoxivent's offering includes UnderDuct www.underduct.com) and Corrosion Composites (www.corrosioncomposites.com). UnderDuct provides the most versatile and cost effective Underground...
Read More »
AIKEN, SOUTH CAROLINA, USA - (November 20, 2008) - AGY, a leading global producer of glass fiber yarns and high-strength glass fiber reinforcements, announced today that it has increased production capacity of its S-2 Glass-® fiber products by another twenty percent in response to continued and robust demand for composite armor systems in U.S. military vehicles. This increase is in addition to...
Read More »
Available in sheet form as ready-to-press product, non-woven glass tissue reinforcement increases fire resistance and impact performance of Direct Pressure Laminate (DPL) Flooring to commercial standard levels. DPL with resin-impregnated glass tissue meets European Norm standard EN13501-1, achieving fire class B(fl), and impact performance designation to IC3. With reinforcement system, it is...
Read More »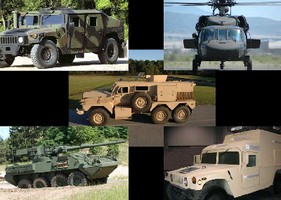 Offering Vehicle Armor Composite Solutions for protection against IED and EFP threats, Featherlight(TM) glass fibers withstand severe threat levels, while Quicksilver(TM) glass fibers offer stiffer, lighter composite parts than E-glass reinforcements. Composites can be deployed in both structural and nonstructural components on suite of vehicles, enabling lightweight, fire-retardant, and load...
Read More »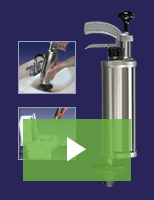 The Kinetic Water Ram by General Pipe Cleaners clears out clogged pipes quickly using kinetic energy. The Ram is so simple to operate, anyone can use it. Check out the video to learn more.
Read More »