Pure Digital Fiberlink(R) 7060 Series transmits 2 channels of S-Video signal with 4 channels of audio over single-mode or multi-mode fiber. It has 7.5 MHz bandwidth, uses standard 4-pin, mini-DIN, S-Video connectors, is compatible with NTSC, PAL, or SECAM video standards, and uses 9 to 24 Vac or dc power. Two line level audio channels may be configured to have balanced or unbalanced inputs and...
Read More »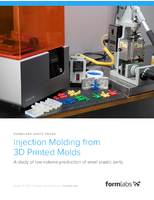 Check out this white paper to see how 3D printing may be a beneficial alternative to traditional mold making processes.
Read More »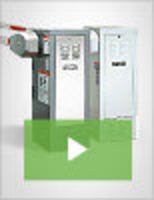 DoorKing is proud to introduce an easy add-on to its 1601 Barrier Gate Operator: The 1601 Traffic Lane Barrier. The barrier gate provides greater traffic control while eliminating the need for bollards or crash beams. Check out this video to learn more.
Read More »