R&R Engineering has announced a breakthrough in the production of fully threaded studs, double end studs, and single end (bend and non-bent) studs and hooks. New technology has made possible extremely competitive production rates for roll threads up to one inch in diameter. All parts are guaranteed to be gage fit and meet 2A thread tolerances. R&R Engineering specializes in U-Bolt and Threaded...
Read More »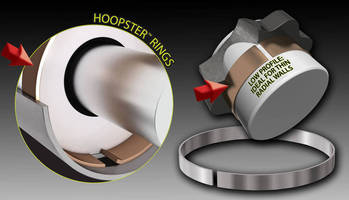 Hoopster® Retaining Rings offer low radial profile which will not twist or deform under load. Suitable for thin wall tubes and light to heavy loads, units install without special tools. They are available in standard sizes from 3/8-3 in. and offered in carbon and 302 SS.
Read More »
METTLER TOLEDO, a leading global manufacturer of precision instruments, has developed ErgoClips - a range of innovative accessories for its Excellence line of balances - which are used to secure various reaction vessels. They allow you to weigh samples in tare containers themselves, making the traditional process of using weighing paper superfluous. ErgoClips minimize sample waste and increase...
Read More »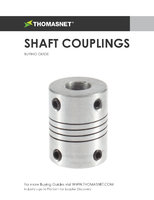 Do you need a disc, gear, grid, or jaw shaft coupling? If you're unsure the exact type of shaft coupling to use for your project, download the shaft coupling buying guide prepared by ThomasNet. Learn about the different applications each shaft coupling is used for.
Read More »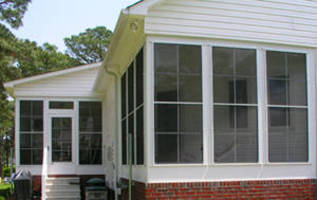 SEASONVIEW window expands outdoor living area into 3-season comfort room. Constructed of aluminum box-beam frames and glazed with Paragon's marine-grade SUPERCLEAR(TM) PVC film, units feature 4 vinyl glazed spring and pin sashes in aluminum frames that glide up and down and hold any position along window jamb. Each sash may be tilted in to facilitate cleaning/removal, and windows are available...
Read More »

Available in 11.8, 15.8, and 19.7 in. sizes, Squids® Tie Hooks are offered as organizational solutions designed to meet requirements of industrial, maintenance, and construction users. Products are constructed of Nylon 66 Copolymer and hook anywhere to store cords, cables, hoses, wires, and more. While 360° rotation and adjustable sliding belt lock mechanism facilitate access, interchangeable...
Read More »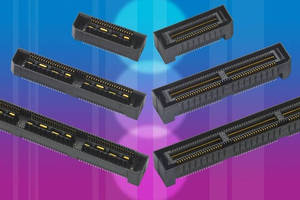 Edge Rate(TM) Right Angle Series ERM8-RA/ERF8-RA and Edge Mount Series ERM8-EM/ERF8-EM terminals and sockets offer up to 150 I/Os in single-ended or differential pair configurations, with choice of 10 to 75 positions/row. Suitable for rugged and harsh environments, strips are also offered with optional metal latching system.
Read More »
The TREQ-M4 in-cab display provides a compact, rugged design ideal for trucking environments SALT LAKE CITY, UTAH. 28 May 2009-QSI Corporation's new rugged TREQ
Read More »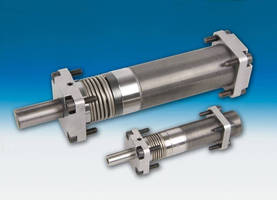 Offered in 22 or 26 mm OD, compact internally mounted round latch locking device Z178/... does not increase dimensions of mold and ensures accurate graduation of plate opening movements. It allows strokes of up to 55 mm, which can be variably defined by shortening pulling rod, and housing can be cut to length to adapt to relative plate thickness. Other features include dampened stroke limit stop...
Read More »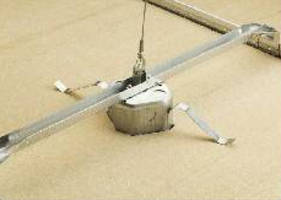 Part of CADDY® line, single-brace Model 512HDFM35 can support up to 35 lb for fans and 50 lb for fixtures, while double-brace Model 512HDFM70 can support up to 70 lb for fans and 90 lb for fixtures. Kits include 2 Fixture Mount Stabilizer Clips and CADDY® SPEED LINK universal support system, which meets requirements of NEC®. Measuring 2 1/8 in., electrical box is pre-mounted in center of brace...
Read More »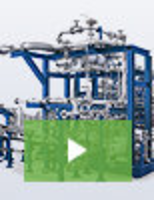 Aerzen is firmly established as a global leader in compressed air, gas, and vacuum solutions. Our reputation as an industry leader is built on consistently delivering innovative products that are at the cutting edge of technology. To learn about the industries finest blowers and oil-free and oil-injected screw compressors, see our video.
Read More »