FORT WORTH, Texas - Understanding the need to strengthen the bond with our Special Operation Forces, Elbit Systems of America, LLC, a wholly owned subsidiary of Elbit Systems Ltd., is presenting its innovative special operations solutions in booth #1334 during the 2013 Special Operations Forces Industry Conference at the Tampa Convention Center in Tampa, Florida, May 14-16, 2013. Using...
Read More »
SUNNYVALE, Calif. -- Lockheed Martin [NYSE: LMT] today announced that it has successfully demonstrated the Area Defense Anti-Munitions (ADAM) system in multiple tests against free-flying Qassam-like rocket targets. The prototype laser system has destroyed eight small-caliber rocket targets in flight at a range of approximately 1.5 kilometers (0.9 miles) in tests conducted in March and April 2013....
Read More »
Weapon has improved precision, navigation capabilities TUCSON, Ariz. - Raytheon Company (NYSE: RTN) has completed delivery of more than 200 Paveway™ GBU-50 guidance kits to a European partner. The GBU-50 provides the 2,000-pound MK-84 or the BLU-109 penetrator with all-weather GPS navigation combined with precision terminal laser guidance. A full range of selectable terminal impact angles...
Read More »
Accommodating wide range of payloads, sensors, and tools,Â- CUTLASS provides remote handling and surveillance of hazardous threats, including detection and disposal of explosive ordnance, without having to return to incident control point. Manipulator is equipped with 3-fingered gripper and has 9° of freedom for movement inside limited spaces. Featuring 6-wheel design, CUTLASS reaches...
Read More »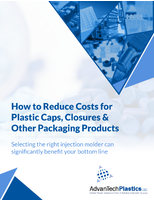 Check out this white paper to read about the six questions to consider before selecting an injection molder for your packaging application.
Read More »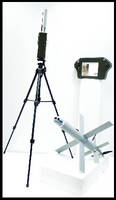 Sharing common command and control system, HERO-30 Expendable Reconnaissance UAV is electrically powered and launched from small canister, while HERO-400 Loitering Attack Munition, powered by gasoline, comprises electro-optical day/night imaging sensor and 8 kg warhead. HERO-30 provides half hour of mission time to accommodate needs of front line units as they are engaged in combat. Supporting...
Read More »
Energy efficient mobile units provide substantial cost savings for military and taxpayers PHILADELPHIA and EAST RIVERTON, N.J. - New Jersey-based manufacturer Sea Box, Inc. has received a $34.6M US government contract to provide the US Air Force with Sea Box Expandable Bicon Shelter (EBS) Hygiene Systems over the next five years. These fully containerized modules consist of multiple showers and...
Read More »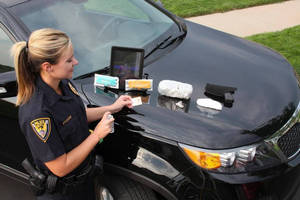 Mistral's solutions capable to identify over 20 various drug types and 99% of the explosives; were used extensively by coalition forces during the Iraq and Afghanistan wars Herzeliya Pituach, IsraelÂ- – Mistral Group, a leading developer and manufacturer of products for military, EOD and law-enforcement will be displaying various drug and explosives identification kits at LAAD 2013...
Read More »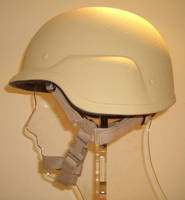 Constructed from High Performance Polyethylene (HPPE) Unidirectional (UD) materials, chemical- and water-resistant Ballistic helmet Shell weighs 1,250 g, comes in PASGT and MICH shapes, and completely stops 5.56 and 7.62 mm cartridges as well as 7.62 mm pistol steel core rounds. Helmet fully complies with MIL-STD-662F requirements and meets NIJ Ballistic standards. To allow for painting of...
Read More »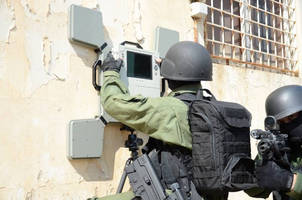 This award adds another country to the 25 others already using the company's systems Kfar Netter, Israel - Camero - a world leader and pioneer in the development and marketing of radar-based Through Wall systems - announces its award of a tender to supply XAVER™400 Tactical Through-Wall Imaging systems to the Special Forces units of a South American army. This award adds another country to the...
Read More »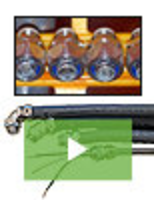 Anamet Electrical's 316 Stainless steel SEALTITE® fittings and UL-listed cord grips protect sensitive wiring components from fluids, corrosive contaminations, bumps, and abrasions with a steel core and liquid tight conduit jacket. Check out this video to learn more.
Read More »