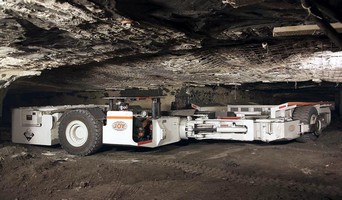 WARRENDALE, PA - February 2008 - The STAMLER BH10H AC-described as an underground battery hauler that runs as fast with a full load of coal as it does when it's empty-is setting new performance standards, nearly doubling the battery life gains realized since introduced into the coal a year ago, according to the Stamler Battery Hauler Engineering and Development Group of Joy Mining Machinery....
Read More »
Available for use only on Bobcat 316 compact excavator, Model HB280 meets 60 ft-lb impact energy class, has CIMA rating of 59 ft-lb, and provides 1,120-1,290 blows/min through hydraulic flow of 3.4-6.1 gpm. Approved for use on large-frame loaders and 442 ZTS excavator, Model HB2380 meets 1,000 ft-lb impact energy class, has CIMA rating of 700 ft-lb, and offers 600-950 blows/min through hydraulic...
Read More »
Model PC138USLC-8 short tail swing excavator offers 92 net hp and an operating weight of 31,107-32,568 lb. SAA4D95LE-5 common rail injection engine utilizes electronic multi-staged fuel injection system and isochronous control that maintains engine speed during heavy loads, and single pump double-flow hydraulic system enhances swing acceleration and steering performance. Pressurized cab is air...
Read More »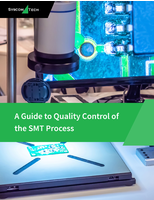 The printed circuit board (PCB) manufacturing process begins with cutting-edge equipment capable of accurately picking and placing up to 40,000 components per hour. This innovative equipment keeps error rates extremely low, and those defects that do occur are quickly caught by sensitive laser and optical inspection equipment.
Read More »
While featuring pressurized, air-conditioned cab with sound absorption for operator comfort, PC160LC-7 is powered by turbocharged SAA4D107E-1 engine that has flywheel horsepower of 115 hp and meets EPA Tier 3 emissions regulations. Komtrax(TM) technology wirelessly sends machine operating information to secure website for analysis, and Equipment Management Monitoring System (EMMS) continually...
Read More »
With operating weight of 14,513 lb, 4-wheel drive Model WB142-5 is driven by 76 net horsepower diesel engine that is housed in heavy-duty, cast nose guard, which provides integral counterweight and front protection to engine. Tandem-gear-pump hydraulic system provides 37 gpm output for max speed, power, and control. Suspension seat provides comfortable fit for any size operator, while ROPS/FOPS...
Read More »
Utility-class, 8 ton Kubota KX080-3 has diesel engine that drives 14,660 lb of bucket force and 8,554 lb of arm crowd force, and incorporates auto-idling system that adjusts engine rpm to help reduce noise and exhaust emissions. Excavator automatically downshifts into low when making turns or moving on soft earth, and 3-pump, load-sensing hydraulic system enables users to perform simultaneous...
Read More »
Powered by turbocharged, 95 hp Komatsu engines, WB156-5 and WB156PS-5 feature open ROPS canopy or enclosed dual entry cab with interiors that accommodate any size operator. Curved shape and windows provide 360° visibility, and Pressure Proportional Control joysticks facilitate operation. While Model WB156-5 has 4-speed synchro-shuttle transmission with 4-wheel drive, WB156PS-5 employs...
Read More »
Powered by Yanmar 3TNV88 engine, Zaxis 27u-2 compact excavator has operating weight of 6,393 lb, 15 ft 4 in. dig reach, 8 ft 7 in. dig depth, and max auxiliary flow of 13.9 gpm. When used with long arm/counterweight option, max dig reach is 16 ft 2 in. and max dig depth is 9 ft 7 in. Operator station tilts forward 50° for access to control valve and front side engine components....
Read More »
Model PC300LC-7 has flywheel horsepower of 246 hp and operating weight of 73,432-77,298 lb, while larger PC400LC-7 has flywheel horsepower of 345 hp and operating weight between 95,901-101,684 lb. Utilizing Komtrax technology, machine operating data is sent to secure website for analysis. With engines that comply with EPA Tier 3 and EU stage 3A emission regulations, excavators incorporate 2 boom...
Read More »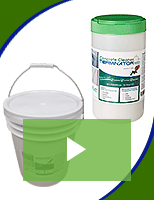 To enhance its appearance by removing oil stains, Terminator-HSD uses micro bacteria to remove the stain without harsh chemicals, acids, or detergents. Check out the video to learn more.
Read More »