MELBOURNE, Fla., Nov. 6 // -- Symetrics Industries, LLC was awarded a $67M contract for production of the AN/ALE-47 Countermeasures Dispenser System (CMDS) for the U.S. Department of Defense. The contracting agency for the program is Warner Robins Air Logistics Center (WR-ALC) at Robins Air Force Base, Georgia. The award covers a five-year ordering period, including options. If all options are...
Read More »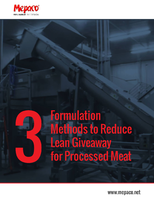 Download this white paper, and learn about three methods that can help you improve your bottom line and yield by reducing lean tissue giveaway.
Read More »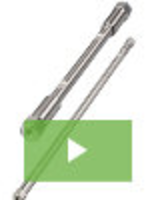 Jordi Labs provides materials solutions that set the standard for innovation and quality. Our line of GPC and GFC columns are on the cutting edge of precision manufacturing and a result of our uncompromising commitment to quality and customer service. See our video to learn more.
Read More »