Role-based, Industry-specific Service and Supply Chain Content Packs Drive Enhanced Value from Epicor Solutions IRVINE, Calif., June 12 /-- Epicor Software Corporation (NASDAQ:EPIC), a leading provider of enterprise business software solutions for the midmarket and divisions of Global 1000 companies, today announced its continued support of the information worker through the delivery of...
Read More »
DENVER, June 19 - Indigio recently worked in cooperation with their customer, Dependable Auto Shippers (DAS), one of the largest privately owned providers of vehicle relocation services, to launch an extranet platform that enables DAS to immediately expand their services through an online affiliate based program. With this new platform, DAS is able to provide car dealerships, moving agencies and...
Read More »
Built on certified technology for SAP interfaces, SmartConnector(TM) for SAP® enables SmartSolve® customers to integrate with any SAP® R/3® or mySAP(TM) system through intuitive visual environment that requires no end-user programming or modification of SAP solution. SAP integration supports bi-directional, synchronous, or asynchronous connections between SAP and...
Read More »
Pre-configured to work with Google Checkout order information pages using Cut'N Ship(TM) technology, CPS Basics(TM) is designed for small business Internet retailers that ship their orders using UPS®, FedEx®, and US Postal Service® with Endicia® Internet postage. Carrier-compliant program speeds shipping with technology that directly uses data from Google Checkout orders....
Read More »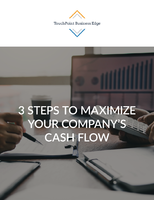 This white paper provides an overview into maximizing cash flow for your company.
Read More »
Consisting of data-driven web modules, ISGweb v2.0 provides associations with solution for member's interactive online activities, from e-commerce to collaboration, all powered by real-time integration to association's membership base. With Microsoft SharePoint Server 2007 available as part of ISGweb, associations can utilize document management, search, and content management features of...
Read More »
Part of MaxEXP(TM) eBusiness Platform, MaxEXP(TM) Enhanced Integration Framework enables connections of existing business processes with those required to support eCommerce environment. Module streamlines interaction between systems, resulting in optimized interoperability between order life cycle, inventory, and fulfillment management as well as other automation integration points.
Read More »
Immersiv(TM) 3D Web Commerce and Media Platform enables users to customise and deploy range of 3D applications such as virtual stores and showrooms, product configurators and visualisers, web sales automation systems, interactive room planners, and interactive brand promotion and online advertising. It features advanced 3D visualisation, Google 3D Warehouse(TM) Integration, native multi-file...
Read More »
Really Real Time® Purchasing enables users to run time-consuming reports in seconds and create real-time inquiries for review and analysis without assistance from IT. Allowing drill-down to data in Accounts Payable and General Ledger systems, software streamlines inquiries in Purchasing Commitments, Received Not Vouchered, and Goods Received Status. It is part of Really Real Time Inquiry...
Read More »
OKLAHOMA CITY, May 15 - Flagstar Bank, a proven leader in paperless mortgage processing, and a la mode, developer of mission critical desktop, mobile and Web tools for mortgage originators, announced the completion of a custom software plug-in to a la mode's SureDocs system, which will streamline document delivery for Flagstar brokers who use the application. Brokers and other originators doing...
Read More »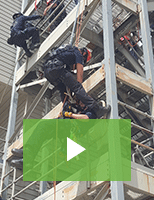 Elite Technical Services provides your company with qualified and experienced safety experts. Specializing in confined space and high-angle technical rescue and jobsite hazard assessment, your workplace safety is the top priority. Check out the video to learn more.
Read More »