DashDSP ADMCF34x series combines DSP control and mixed-signal integration, providing 30% reduction in system components. Its analog front end integrates bipolar current sense amplifiers with programmable sample-and-hold capability for simultaneous sampling of up to 3 channels. DSP has 13 analog and 25 digital I/O channels for use with permanent magnet brushless dc, ac induction, permanent magnet...
Read More »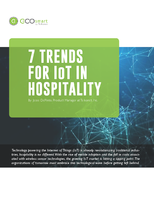 Check out this white paper to see how the IoT can be used in your hotel to reduce energy consumption, increase guest satisfaction, improve maintenance, and more.
Read More »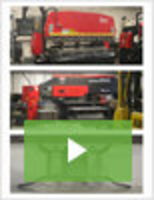 Quality Sheet Metal specializes in delivering precision, value, and customer service. With a client base that spans many diverse industries and a reputation for excellence that goes back over four decades, our clients know that we can provide the optimal combination of value and flexibility regardless of the challenge. See our video to learn what we can do for you. Through investments in state-of-the-art design, manufacturing, and quality control systems, Quality Sheet Metal remains focused on maintaining a high standard of quality, customer service, and competitive pricing. With an emphasis on customer satisfaction, Quality Sheet Metal is dedicated to establishing long-term partnerships, similar to the ones they currently have with their valued clients. If you're looking for a new partner with extensive capabilities in sheet metal fabricating and finishing, look no further.
Read More »