Model EFA-200 and EFA-300 analyze low-frequency magnetic and electrical fields to determine safety or potential for harm from high-voltage utility lines and industrial equipment such as resistance welders. Analyzers use Shaped Time Domain (STD) technology to measure in low frequency range of 5 Hz to 32 kHz. They calculate and display field strength levels as percent of industry or government...
Read More »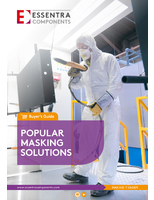 This guide will provide an overview of the different masking options, and provide insight on which to use for your product.
Read More »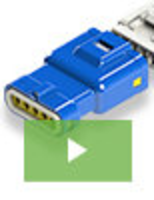 EDAC's new line of IP67 waterproof plug and socket connectors represent the cutting edge of waterproof connection technology. Part of the 560 and 572 series of connectors, they utilize innovative design concepts to deliver a level of performance and value that is unmatched in the industry. See our video to learn more.
Read More »