What better way to start the year than with new electrical discharge machining services (EDM) to add to our already long list of capabilities? How else to bolster our EDM offerings than adding the newest and latest in machines? With the introduction of the Sodick AQ5371 Wire EDM machine, Astro Machine is doing just that. As EDM work has only been a service we have worked with for the past twelve...
Read More »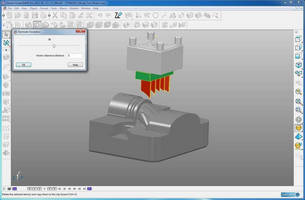 Delcam has extended the range of EDM equipment supported by its integrated solution for the design, machining and inspection of electrodes. Delcam Electrode can now provide scripts for all the leading manufacturers, including AgieCharmilles (Agievision and CT Millennium controls), Makino EDM, Mitsubishi Electric, ONA EDM, OPS-Ingersoll, Sodick and Zimmer & Kreim. Full details are available on the...
Read More »
HANOVER, NH - Hypertherm's Centricut brand today announced the release of new nozzles for Komatsu Rasor plasma systems that eliminate the problem of leaking coolant. There are eight Centricut brand CoolFlow(TM) nozzles in all, designed for use with Rasor 40 and Rasor 90/120 torches. An inefficient metal-to-metal seal on current Komatsu torch nozzles causes a lot of coolant to leak from the torch,...
Read More »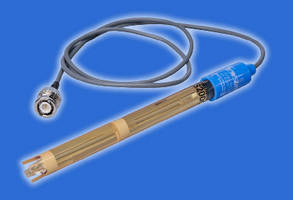 Available in glass body or in virtually unbreakable, chemical-resistant thermoplastic, Calomel-Free pH and Reference Electrodes are suited for industrial, commercial, and laboratory applications. Units feature Ag/AgCl-based double junction reference with silver ion trap that prevents contamination with silver-sensitive sample. Offered in sealed and refillable styles, electrodes operate up to 140-
Read More »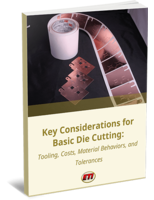 Key considerations to keep in mind when evaluating die cutting as your process of choice for part production.
Read More »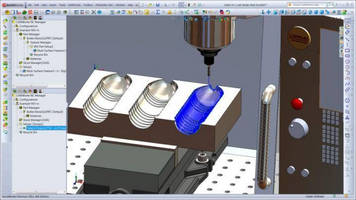 To showcase latest releases of DFMPro and CAMWorks Mumbai, India- Geometric Limited (BSE: 532312, NSE: GEOMETRIC), a leader in Product Lifecycle Management (PLM), Global Engineering Services and Offshore Product Development (OPD) solutions and technologies, will demonstrate the latest release of its solid-based CNC programming solution, CAMWorks-® 2012 and its automated design for...
Read More »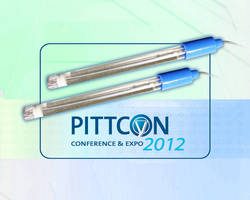 Garden Grove, CA --Pittcon 2012 attendees will want to visit Exhibit Booth 916 to learn more about Sensorex's advanced laboratory and process control sensor technology, including the new rugged and cost-effective S150C and S151C-ORP Polycarbonate Body 12mm pH/ORP Electrodes. Ideal for general purpose lab applications, the new S150C and S151C-ORP 12mm Electrodes can be used with any pH or ORP...
Read More »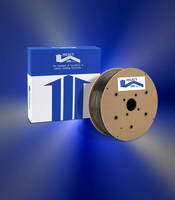 Fort Loramie, OH - Select-Arc, Inc. now offers two low alloy steel electrodes that are designed for applications requiring the coloration and corrosion resistance of the weathering type of structural steels. Select 810-W is a gas-shielded, flux cored, all position wire that contains alloy additions that match those of the weathering steels such as ASTM A588. This electrode is commonly used in...
Read More »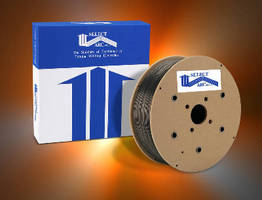 Delivering flat, well washed beads with minimal weaving, Select 410-AP all position wire welds straight 410 SS while providing corrosion and oxidation resistance up to 1,200-
Read More »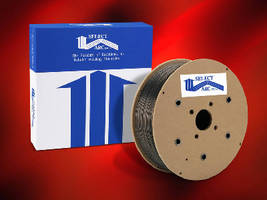 Available in .045 and 1/16 in. diameters, SelectAlloy 16-8-2 Electrodes are composed of 15.5% chromium, 8.5% nickel, and 1.5% molybdenum. Flux cored SelectAlloy 16-8-2-AP, designed to weld in all positions, delivers flat, well washed beads, while metal cored SelectAlloy 16-8-2-C wire provides smooth, spray arc transfer and produces little or no slag. Both gas-shielded electrodes are suitable for...
Read More »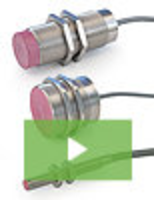 Locon Sensor Systems offer robust sensor solutions for even the most severe environmental conditions. Their line of high-temp inductive sensors and their cylindrical photoelectric series can operate in temperatures up to 250 degrees Celsius. See our video to learn more.
Read More »