PRIMEA(R) Series 56 MEAs (membrane electrode assemblies) is composed of ion exchange membranes and 2 electrodes that convert fuel into electricity. Arranged in stacks of 10s to 100s within 1 fuel cell, MEAs integrate ePTFE (expanded polytetrafluoroethylene) membrane into electrochemical applications. They are offered with optional gas diffusion media. MEAs are also available for transportation...
Read More »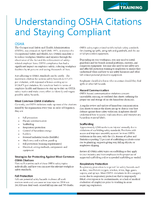 This white paper will individually examine the most common OSHA topics, give solutions on how to meet OSHA workplace standards, and provide a checklist to check your own company's compliance.
Read More »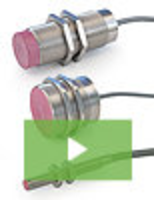 Locon Sensor Systems offer robust sensor solutions for even the most severe environmental conditions. Their line of high-temp inductive sensors and their cylindrical photoelectric series can operate in temperatures up to 250 degrees Celsius. See our video to learn more.
Read More »