MGE IT Services are available for EX RT on-line, double-conversion, single-phase Uninterruptible Power Supplies rated at 5, 7, and 11 kVA. Installation and Start-up Service provides site survey, inspection of equipment, fitting of UPS into rack or tower, connecting UPS power module to existing wiring, configuring and connecting extra battery modules, start-up, and user familiarity training....
Read More »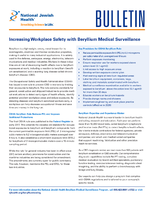 To learn more about how you can develop a workplace safety plan that follows OSHA regulations and fits your company's specific needs, download now.
Read More »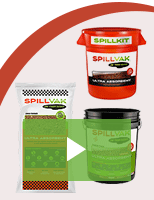 Are you struggling to find an absorbent that doesn't result in at least some leaching? SpillVak outperforms all rock and clay-based materials. Check out our video to learn more.
Read More »