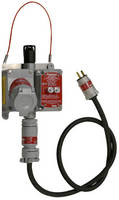 Delivering open neutral protection to plant personnel against risk of electrical shock, 125 Vac U-Line® series safeguards connected apparatus against damage from short circuits and current overload. It features OSHA compliant GFCI for 20 A receptacles, along with built-in carrying handle and 3 ft SO power cord with U-Line 20 A NEMA 5-20P plug. Weighing just 7.5 lb, portable unit meets Class...
Read More »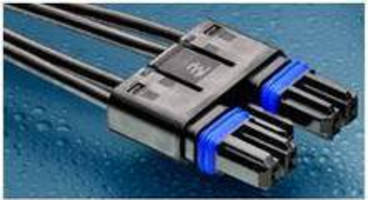 Available in 2, 3, and 4 positions, SlimSeal Solid State Lighting (SSL) connector maintains IP67 seal rating and comes in UV-resistant wire-to-wire and wire-to-board configurations. Polarized solution accepts 18-24 AWG stranded wire and comes in housing manufactured with UL 94 V0-rated thermoplastic. Offering SMT and thru-hole headers, sealed single-row LED connector has 5 A operating current,...
Read More »
Expanding Media Network Products to the Contractor and the DIY installer HARRISBURG, Pa. - April 14, 2010 - Tyco Electronics has expanded its presence into the retail hardware market with the roll-out of Media Jack inserts and wall plates at local True Value stores. The products included in the True Value Networking Products program provide contractors and DIY installers a full range of...
Read More »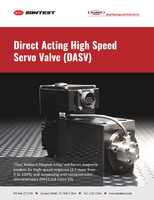 Download this paper to learn about how high performance servo valve's can be used in your most demanding hydraulic and pneumatic applications.
Read More »
CRANSTON, RHODE ISLAND - Federal Electronics, Inc., a leading provider of electronic manufacturing services, today announced that it has been selected by Charles Stark Draper Laboratories(CSDL) to build interconnect assemblies for the Trident II (D5) MK6 Life Extension Guidance System (Mk6LE). The goal of the MK6LE program is to extend the guidance system life to 2042 while lowering the Navy's...
Read More »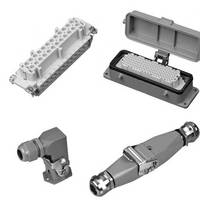 Designed to provide electrical and mechanical connections resistant to dust, vibration, water, and shock, Heavy-Duty connectors are comprised of cable hoods with top or side entry, panel or surface mount housing, and male and female inserts (with or without contacts). Inserts are available in 3-216 positions with high density and high current versions as well. Crimp contacts and cable glands are...
Read More »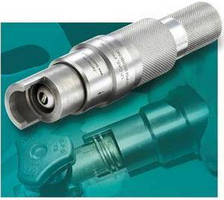 Designed for safe filling of OPD cylinders, UL Listed FasFuel connectors feature sleeve-actuated design to facilitate quick connect and disconnect operation. Internal shut-off valve minimizes amount of propane vented into atmosphere upon disconnection from OPD cylinder, achieving venting of less than 2.1 cc. Constructed of stainless steel, compact, lightweight units handle corrosive environments...
Read More »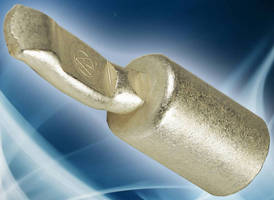 Enabling design flexibility by allowing use of larger wires, SB120/PP120/PP180 Plus series are available with Extended Range Contacts. This increases amperage capability without enlarging actual product or altering housing. Series SB120 Plus models accept No. 1 AWG wire size, while PP120 Plus models accept No. 1 AWG and 1/0 sizes. Finally, PP180 Plus connectors accept No. 2/0 and 3/0 wire size.
Read More »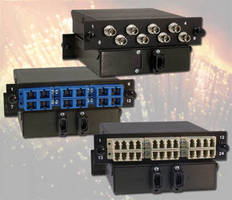 QuickConnect high-density, pre-terminated cassettes breakout 12-Fiber MTP/MPO male inputs to 12 or 24 LC or SC outputs. Cabling side contains MTP® interface for connecting trunk or backbone cabling, while internal optical assembly interconnects rear and front ports. Military style cassette, configured for 50/125 or 62.5/125 micron size fiber cables, features one MTP military style connector...
Read More »
Installed via standard ratchet wrench or battery-powered impact wrench, ShearBolt crimp-free connectors let wind farm contractors connect power cables quickly and reliably. Use of shear-head bolts ensures proper torque and optimal contact force to minimize connection resistance. Available in 6 standard sizes to handle range of aluminum and copper conductors from 2 AWG to 1,000 kcmil product...
Read More »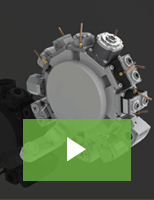 Von Ruden's driven tools are designed to each specific machine in order to maximize performance. All of our tools are performance tested and made in the USA per ISO 9001:2015 standards. Check out our video to learn more.
Read More »