Landenberg, PA (July 16, 2009)-W. L. Gore & Associates, Inc. (Gore) announces the results of a cable particulation study it contracted with the Fraunhofer Institute for Manufacturing Engineering and Automation IPA in Stuttgart, Germany. This study measured the particulation of four different cable systems for ISO cleanroom certification-two cable chains with GORE(TM) High Flex Flat Cables, one...
Read More »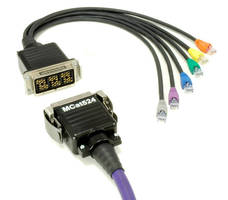 Multipin-based MCAT5 network cabling system includes tails that support 6 channels of 10/100/1000BASE-T signals and equipment requiring 4 pairs/RJ45. Tails are color-coded for identification and terminated with RJ45 or etherCON connectors. Featuring double-jacketed, shielded design, system has 0.57 in. dia and weighs 14 lb/100 ft, and cable sections are available in lengths up to 250 ft....
Read More »
Aerospace Wire & Cable Inc. is a leading source for high temperature wire & cable. High temperature thermocouple & Teflon wire includes; Communication, Signal & Coaxial Cables, Data & Low Capacitance Cables, Fire Alarm Cables, Instrumentation & Tray Cable, Thermocouple & Hook-Up Wire. Custom designed wire & cable is available and our technical engineering department will assist you with your OEM...
Read More »
Suited for use in outdoor broadcasting applications, MaxiBend cables are offered in 8 standard variants in single- and multi-mode constructions, with up to 12 fibers, and variety of special options including glass type, fiber count, and jacket color and material. Tight buffered cables feature aramid yarn strength member and sunlight-resistant polyurethane outer jacket. Resistant to abrasion,...
Read More »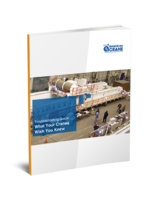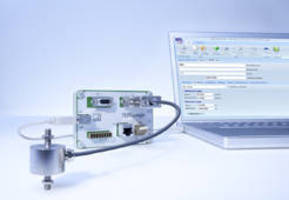 Featuring Transducer Electronic Data Sheet (TEDS) technology, TEDSdongle enables measurement chains to be automatically and securely recognized and configured. It allows users to read and write TEDS information to memory chip for configuring sensors and prepare them for measurement tasks. TEDS data is stored according to international IEEE standard 1451.4. TEDS-Editor software automatically...
Read More »
Supporting renewable energy initiatives, Solar Cables link together solar panels found on solar farms. They come in standard lengths of 1,000 and 5,000 ft and are UL Type PV-approved (UL 4703 USE-2 Rated) for use as interconnection wiring of grounded and ungrounded photovoltaic power systems (Section 630.31). Featuring 18-8 AWG, single soft annealed tinned stranded copper conductors, cables are...
Read More »
GR-20 and RUS standards compliant, ezInterconnect(TM) MDU Drop cables are offered with 3 different levels of bend insensitive fiber including BendBright, BendBright-XS, and BendBright-Elite. Drop cable is available from 1-12 fibers, gel or dry tube, is round in shape, armored, bends in any direction, and contains single tube. Offered with indoor or outdoor style connectors and with HLC...
Read More »
Classic Design VFD Cables with Beldfoil® plus TC Braid Shield are available in 14-2 AWG and feature oversized XLPE insulation, dual shielding, and 85% braid coverage for EMI protection. Aluminum/Mylar tape shield protects against RF noise. Symmetrical Design with Spiral Copper Tape Shield versions, offered in 1-4/0 AWG, feature spirally applied dual copper tape EMI/RFI shields. All 2,000 V,...
Read More »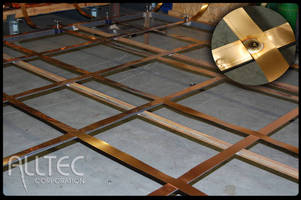 Proper bonding and grounding are essential factors in today's quest for ultimate power quality, and it is critical to have a system that is driven by both safety and performance. Alltec Corporation's Signal Reference Grids (SRGs) are used around the world in communication/data centers to reduce static and noise and to protect equipment. SRGs are cost-effective, easy to maintain, and very...
Read More »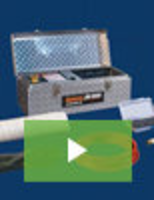 The lightweight, compact JM-1000 Mini-Jet clears grease, sand, and ice with a high pressure water jet.
Read More »