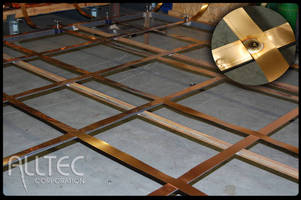 Proper bonding and grounding are essential factors in today's quest for ultimate power quality, and it is critical to have a system that is driven by both safety and performance. Alltec Corporation's Signal Reference Grids (SRGs) are used around the world in communication/data centers to reduce static and noise and to protect equipment. SRGs are cost-effective, easy to maintain, and very...
Read More »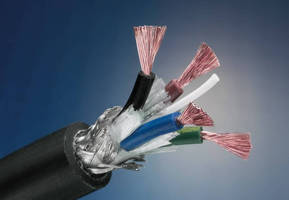 Cables meet requirements of Chapter 12 of NFPA 79 standard and are suited for factory automation, machine manufacture, as well as industrial machinery that operates from nominal voltage of 600 V or less. Flexible and durable cables resist harsh chemicals. They are available in various construction and conductor sizes.
Read More »
Ideal for installation in data centers and office environments, Belden 3600 Pre-terminated Cabling System offers bandwidth of 280 MHz. Braided sleeve and pulling eyes provide protection when pulling and routing assemblies through overhead trays, raised floors, cabinet poke-throughs, and cable management hardware. Available in 6-cable bundles in 1 ft increments from 6-50 ft long and in 5 ft...
Read More »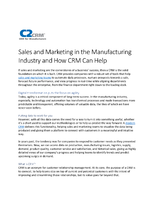 To learn more about the importance of CRM and how it can specifically address your company's needs, download now.
Read More »
HICKORY, N.C. - Corning Cable Systems LLC, part of Corning Incorporated's (NYSE:GLW) Telecommunications segment, announces that its Pretium® 550 cable solutions are OM4 compliant, meeting the new OM4 standard for laser-optimized, high-bandwidth, 50 micron fibers approved by the Telecommunications Industry Association (TIA) in August 2009. Bandwidth requirements for the new OM4 standard are...
Read More »
HICKORY, N.C. - Corning Cable Systems LLC, part of Corning Incorporated's (NYSE:GLW) Telecommunications segment, will highlight its innovative local area network (LAN) and data center solutions at the 2009 BICSI Fall Conference, Sept. 21-24 in Las Vegas. In its interactive exhibit (booth #601), Corning Cable Systems will provide hands-on demonstrations of its new LANscape® Pretium®...
Read More »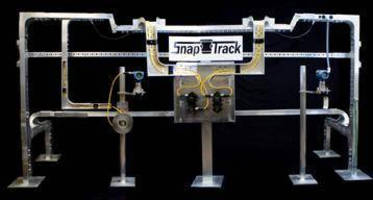 Minneapolis, Minn.-September 10, 2009- TechLine Manufacturing has introduced a stronger, more efficient cable tray system for electrical contractors that-in conjunction with the use of TURCK instrumentation tray cable (ITC), cordsets and quick disconnect junction boxes-lessens labor on the plant floor during electrical installation of instrumentation and control equipment. TechLine's UL certified...
Read More »
Single-mode macrobend/high-bend-radius patch cables utilize bend-insensitive Corning® SMF28e® XB full-spectrum, single-mode fiber that is compliant with ITU-TG.652.D and G.657.A standards. Cables are available with LC, SC, ST, or FC termination; APC or UPC polishes; and jacket thicknesses of 2 or 3 mm. Product has minimum bend radius of only 10 mm and is designed to be used in all...
Read More »
(UL) approved type WTTC cables now available, custom made, shipped in 2-4 weeks! Multi/Cable Corp has obtained approval from Underwriters Laboratories (UL) for type WTTC- Wind Turbine Tray Cable. This cable type is specifically approved for use in wind turbine applications. It rated for 90ºC, 1000 Volt. The cables are constructed the same as our existing line of PVC/Nylon "VNTC" tray cables....
Read More »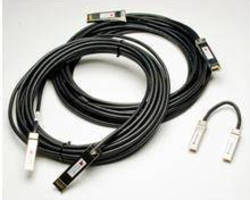 Designed to replace optical modules, Smart DAC (Direct Attach Cable) products provide means of connecting point-to-point in high-speed data transfer networks. High speed over copper data transfer solutions operate at up to 10 Gig data rate and come in active XFP to active XFP, active XFP to passive SFP+, and passive SFP+ to passive SFP+ configurations. While standard lengths are 1, 2, 3, 5, and...
Read More »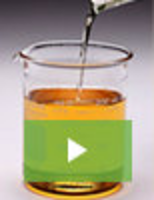 For the ultimate in heat transfer fluid performance, Paratherm offers HR Heat Transfer Fluid that is engineered specifically for closed loop liquid phase heating. When it comes to characteristics such as thermal stability and fluid degradation, Paratherm HR leads the industry in value and performance. See our video to learn how Paratherm is raising the bar for heat transfer fluids.
Read More »