Supporting renewable energy initiatives, Solar Cables link together solar panels found on solar farms. They come in standard lengths of 1,000 and 5,000 ft and are UL Type PV-approved (UL 4703 USE-2 Rated) for use as interconnection wiring of grounded and ungrounded photovoltaic power systems (Section 630.31). Featuring 18-8 AWG, single soft annealed tinned stranded copper conductors, cables are...
Read More »
GR-20 and RUS standards compliant, ezInterconnect(TM) MDU Drop cables are offered with 3 different levels of bend insensitive fiber including BendBright, BendBright-XS, and BendBright-Elite. Drop cable is available from 1-12 fibers, gel or dry tube, is round in shape, armored, bends in any direction, and contains single tube. Offered with indoor or outdoor style connectors and with HLC...
Read More »
Classic Design VFD Cables with Beldfoil® plus TC Braid Shield are available in 14-2 AWG and feature oversized XLPE insulation, dual shielding, and 85% braid coverage for EMI protection. Aluminum/Mylar tape shield protects against RF noise. Symmetrical Design with Spiral Copper Tape Shield versions, offered in 1-4/0 AWG, feature spirally applied dual copper tape EMI/RFI shields. All 2,000 V,...
Read More »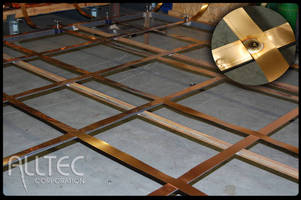 Proper bonding and grounding are essential factors in today's quest for ultimate power quality, and it is critical to have a system that is driven by both safety and performance. Alltec Corporation's Signal Reference Grids (SRGs) are used around the world in communication/data centers to reduce static and noise and to protect equipment. SRGs are cost-effective, easy to maintain, and very...
Read More »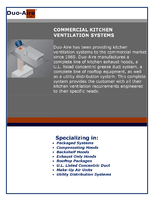 If you can't stand the heat, don't get out of the kitchen! Download this white paper and see how you can improve your commercial kitchen ventilation system.
Read More »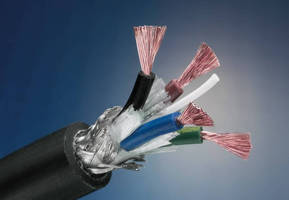 Cables meet requirements of Chapter 12 of NFPA 79 standard and are suited for factory automation, machine manufacture, as well as industrial machinery that operates from nominal voltage of 600 V or less. Flexible and durable cables resist harsh chemicals. They are available in various construction and conductor sizes.
Read More »
Ideal for installation in data centers and office environments, Belden 3600 Pre-terminated Cabling System offers bandwidth of 280 MHz. Braided sleeve and pulling eyes provide protection when pulling and routing assemblies through overhead trays, raised floors, cabinet poke-throughs, and cable management hardware. Available in 6-cable bundles in 1 ft increments from 6-50 ft long and in 5 ft...
Read More »
HICKORY, N.C. - Corning Cable Systems LLC, part of Corning Incorporated's (NYSE:GLW) Telecommunications segment, announces that its Pretium® 550 cable solutions are OM4 compliant, meeting the new OM4 standard for laser-optimized, high-bandwidth, 50 micron fibers approved by the Telecommunications Industry Association (TIA) in August 2009. Bandwidth requirements for the new OM4 standard are...
Read More »
HICKORY, N.C. - Corning Cable Systems LLC, part of Corning Incorporated's (NYSE:GLW) Telecommunications segment, will highlight its innovative local area network (LAN) and data center solutions at the 2009 BICSI Fall Conference, Sept. 21-24 in Las Vegas. In its interactive exhibit (booth #601), Corning Cable Systems will provide hands-on demonstrations of its new LANscape® Pretium®...
Read More »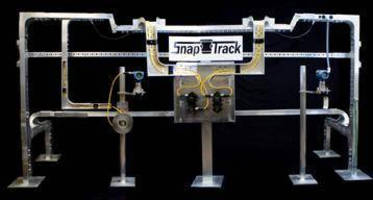 Minneapolis, Minn.-September 10, 2009- TechLine Manufacturing has introduced a stronger, more efficient cable tray system for electrical contractors that-in conjunction with the use of TURCK instrumentation tray cable (ITC), cordsets and quick disconnect junction boxes-lessens labor on the plant floor during electrical installation of instrumentation and control equipment. TechLine's UL certified...
Read More »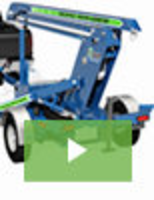 Providing adequate fall protection is always a critical consideration and one that in many cases can be difficult to ensure. The new Mobile Fall Protection Unit is designed to facilitate positive fall protection in applications that would typically be difficult or impossible to provide with standard methods. To learn all about the advantages and convenience, see our video.
Read More »