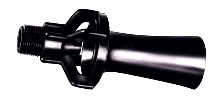 T00MP Eductor has 1/4 in. male NPT inlet, is 3.125 in. long, and requires 4.5 GPM at 20 PSI to circulate 22+ GPM. It is suitable for tank mixing in narrow plating tanks, shallow cooling tower tanks, and other space-restricted vessels. Molded in glass-reinforced polypropylene, BEX MP (molded plastic) eductors resist plugging and buildup of scale; won't corrode in acidic solutions; and add no...
Read More »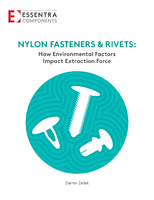 To learn more about what can affect your nylon fastener's extraction force, and how to avoid adverse side effects, download this white paper now.
Read More »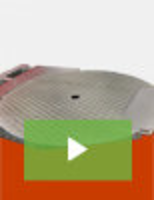 Are you in need of safer, more efficient transportation equipment? Do you feel like your delivery equipment could really use an upgrade? Check out this video, and learn about Halo Ramp Company's patented safety platforms, and how they help you bypass your trickiest delivery challenges.
Read More »