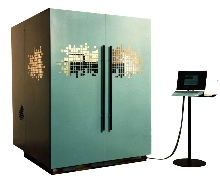 Classic 3S allows submerged cutting of workpieces up to 41 in. wide x 25 in. deep x 16.5 in. tall. It accommodates 55 lb wire spool for long runs and automated operations. Point and Click operation of control is based on object-oriented PC operating system. Frequently used features are represented by on-screen icons. Classic 3S is fully integrated within CE enclosure and designed so that all...
Read More »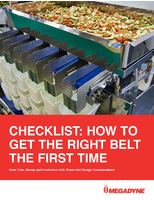 This guide is intended to help identify and address application criteria necessary to specify the right belt to deliver a highly efficient, reliable product.
Read More »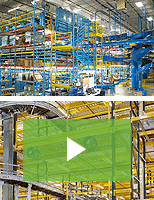 Steel King racks are designed to meet seismic requirements in the most demanding conditions. Our durable storage products help your company save on maintenance costs. Check out our product video or download our Rack Planning eBook to learn more.
Read More »