Sahara horizontal Hot Box Model S8 uses steam up to 200 psig, and can reach temperatures up to 300 deg F. Constructed of 304 stainless steel, Hot Box replaces homemade hot rooms and band heaters. It provides 110 gallon spill-containment capacity. Alternative capacities, electric model, and carbon-steel construction are also available.
Read More »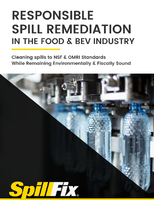 There are two major areas in which food & beverage product handling will take place: processing and distribution. As with all product handling scenarios, spills are an inevitable occurrence within both of these spaces.
Read More »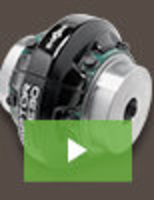 The Dodge Raptor coupling epitomizes the innovation and value that has made Baldor a world leader in industrial electric motors. For almost 100 years Baldor has been the go-to source for industries across the globe. The Raptor coupling is just one example of our dedication to engineered excellence and commitment to providing value and performance. See our video to learn more.
Read More »