Sahara horizontal Hot Box Model S8 uses steam up to 200 psig, and can reach temperatures up to 300 deg F. Constructed of 304 stainless steel, Hot Box replaces homemade hot rooms and band heaters. It provides 110 gallon spill-containment capacity. Alternative capacities, electric model, and carbon-steel construction are also available.
Read More »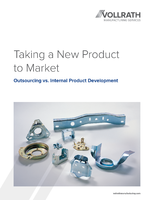 To learn if outsourced new product development (NPD) is right for your needs, and how companies like Vollrath Manufacturing Services can help, download this white paper now.
Read More »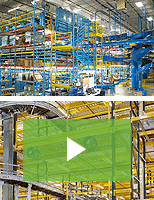 Steel King racks are designed to meet seismic requirements in the most demanding conditions. Our durable storage products help your company save on maintenance costs. Check out our product video or download our Rack Planning eBook to learn more.
Read More »