Sahara horizontal Hot Box Model S8 uses steam up to 200 psig, and can reach temperatures up to 300 deg F. Constructed of 304 stainless steel, Hot Box replaces homemade hot rooms and band heaters. It provides 110 gallon spill-containment capacity. Alternative capacities, electric model, and carbon-steel construction are also available.
Read More »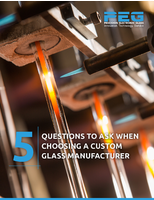 Due to the inherent complexity of glass fabrication, many professionals seeking glass services know exactly what kind of part is needed, but are unclear on the intricacies of the actual manufacturing process. PEG's exclusive guide is designed to help professionals navigate the custom glass manufacturing process with valuable information.
Read More »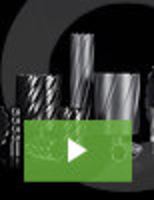 As a globally recognized manufacturer of industrial grade portable tools, Euroboor is at the forefront of drilling and cutting technology. Our reputation as an industry leader is built on robust products that fit a wide range of industrial cutting and drilling applications. See our video to learn more about all of our quality products.
Read More »