AST-PPD(TM) is a smooth, grit-free, gray-colored pipe joint compound. It seals threaded joints tight and will not crack or crumble. Disassembly months or years later is easy. Contains no lead and is safe for all water systems. Temperature Range Use: Gases and Liquid: -15Â-ºF to +400ºF (-26º to +204ºC). Pressure Range Use: Gases up to 1000 psi; Liquids up to 2000 psi...
Read More »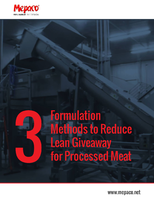 Download this white paper, and learn about three methods that can help you improve your bottom line and yield by reducing lean tissue giveaway.
Read More »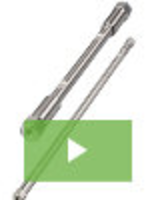 Jordi Labs provides materials solutions that set the standard for innovation and quality. Our line of GPC and GFC columns are on the cutting edge of precision manufacturing and a result of our uncompromising commitment to quality and customer service. See our video to learn more.
Read More »