Featuring mimio® interactive technology, iPanel offers interactive control, data manipulation, digital pen, and graphic annotation tools. Complete presentation system includes interactive whiteboard, copy board, and projection screen, delivering high-density images, even in bright ambient light. Screen consists of micro-mirrors and utilizes no color pigmentation within imaging surface,...
Read More »
Featuring TFT active matrix display, G306A delivers contrast and brightness that lend to visual clarity in challenging environments. Its 5.7 in. 256-color QVGA 320 x 240 pixel LCD display also offers 3 front-panel LED indicators and 5-button keypad for on-screen menus. Along with 8 MB flash memory, CompactFlash socket, and IT-ready data logging, unit features Ethernet port, USB programming port,...
Read More »
PARIS, May 24// - Alcan is presenting its innovative, lightweight sandwich solutions for the rail and bus industries at the International Association of Public Transport's (UITP) 57th World Congress and Mobility & City Transport Exhibition in Helsinki, Finland. Alcan's showcase at the UITP exhibition demonstrates that our technological expertise provides our customers with lightweight materials,...
Read More »
WILMINGTON, Del., May 22 // -- Spanning a broad range of technologies and products, DuPont (NYSE:DD) today announced its latest offerings to the displays industry, including ground-breaking solutions with significantly improved performance and commercially available products for liquid crystal displays (LCDs), organic light emitting diodes (OLEDs), plasma display panels (PDPs) and field emission...
Read More »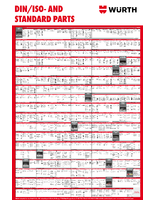 This fastener technical resource guide will show you how to specify nuts, points, heads, washers and more.
Read More »
Innovative patent-pending touchscreen display strikes balance between contrast ratio and brightness for superior visibility SPOKANE VALLEY, Wash., May 30 // -- General Dynamics Itronix today introduced a new standard for all-light viewable touchscreen displays: DynaVue touchscreen display technology. With a patent-pending design approach that focuses on contrast ratio and polarization techniques,...
Read More »
First commercially available surface computer from Microsoft breaks down barriers and provides effortless interaction with information using touch, natural gestures and physical objects. CARLSBAD, Calif., May 30 /-- Picture a surface that can recognize physical objects from a paintbrush to a cell phone and allows hands-on, direct control of content such as photos, music and maps. Today at the...
Read More »
With 2 screws at each corner, 4-WayFrame can be assembled without special tools or installation crew. SekureFrame(TM) front-loading graphic frame system snaps open to facilitate graphic changes. Optional backer panels and anti-reflective protective lenses are available. While 9 standard frame dimensions are available, any size can be custom-made up to 46 x 94 in. poster size. It is available with...
Read More »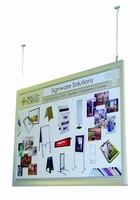 Designed for interior and exterior graphic display purposes, 2-WayFrame system features 2 frames that are combined back to back with hanging tabs for suspended applications. Each side of system opens to accept signage, and spring hinges are precisely sized to ensure quality sign opening and closing. Anti-reflective lenses protect graphic panel from moisture and dirt. Product offers 9 graphic...
Read More »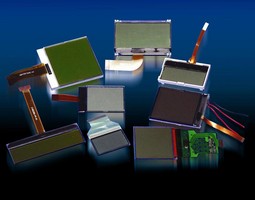 Designed for critical medical and military applications, Custom Module Displays can be configured for applications with character, custom icon, and graphic abilities. With built-in digital control and drivers to suit specialized displays, they feature COG, COB, and TAB assembly configurations, reflective, transflective, and transmissive display types, positive and negative image types, -20 to...
Read More »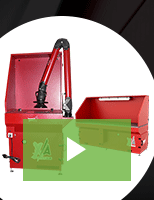 Dust, fume, and mist collectors from Micro Air promote a safer, more productive work environment. Our wide array of products are available to the industrial manufacturing sector for processes such as welding, cutting, grinding, blasting, and more. Check out our video to learn more.
Read More »