Industry innovators collaborate to deliver first-of-its-kind solution for mobile navigation, enterprise and Internet location-based services SAN JOSE, Calif. and KIRKLAND, Wash., Nov. 12 -- deCarta, the leading supplier of software platforms and services for the Location-Based Services (LBS) industry, and INRIX(R), the leading provider of traffic flow information in the U.S., today announced the...
Read More »
Designed for overhead control room and plant floor displays in manufacturing, processing, and industrial environments, Large-Screen Enclosure Systems enable managers to deliver information to key personnel. Units are available with 37, 42, or 57 in. LCD display, and come in NEMA 4X stainless steel or NEMA 4/12 carbon steel with floor post, wall, or overhead mounting. Front panel IR Control window...
Read More »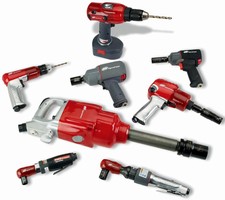 Tool boots are designed for use with Ingersoll Rand Impactools(TM), ratchets, and drills. Boots fit snugly around tool casings, protecting them from damage caused by debris and contaminants while keeping external casings clean. Built to withstand conditions in automotive and industrial environments, elastic exterior has bright red color that also facilitates tool identification.
Read More »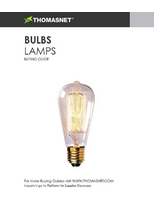 While it might seem easy to pick a light bulb, there are actually numerous factors to take into consideration. This buying guide will explain each type and the important attributes you should consider when sourcing bulbs.
Read More »
Available in 8.4, 12, and 15 in. units, PS3000 series Light Duty Industrial touchscreen Computers include system boot from compact flash card and early warning PC failure detection. Systems support Pro-face RAS functionality, allowing local/remote monitoring or alerts of IPC system properties. RAS provides status and availability data of factory floor PC locally via pop-up messages or stack...
Read More »
Model WS-3050 flat panel LCD cabinet is custom-built, including color and size, for any LCD/HDTV ranging from 32-70 in. It is sealed, lockable, and secure, and can be used indoors and outdoors. Equipped with duel fan and filter system, it is also available with optional automatic temperature control.
Read More »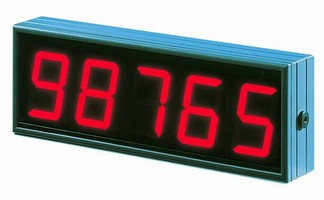 Available for analog, pulse, and serial data signals, G04 Series Large Digit Meters, Counters, Timers and Serial Input Displays come with oversize 4.0 in. digits for long distance viewing in any plant or outdoor environment. Number of digits is 5 for analog or rate signals for readings from -19999 to 99999, and up to 7 for totalizing or for use as serial input remote display with readings from...
Read More »
ViewSonic Introduces Five Best-in-Class Projectors for Educators and Business Professionals ViewSonic Strengthens its Position in Projector Market with Additions to Product Lineup SEATTLE, Oct. 24 -- ViewSonic(R) Corp. today fueled its projector market share momentum with five new DLP projectors that meet the diverse presentation and entertainment needs of classrooms, boardrooms and road...
Read More »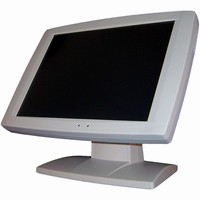 Featuring 5-wire resistive touch screen, PP8500 series All-In-One Touch Computer offers industrial-grade components such as motherboard, LCD panel, power adaptor, capacitors, and resistors. Small form factor panel PC also includes Celeron M 1.5 GHz CPU, memory up to 1 GB DDR RAM, hard drive up to 160 GB, and compact flash card/disk-on-module from 1-8 GB as well as attachable 3-track MSR. Windows...
Read More »
Featuring overall module thickness of 0.68 mm, 2.2 in. Mobile Advanced Super View LCD is based on proprietary fabrication techniques involving glass substrate and backlight technologies. Contrast ratio of 2,000:1 along with vertical, horizontal, and diagonal viewing angle of 176° and response speed of 8 msec provide optimal picture quality. Product is suited for applications such as mobile...
Read More »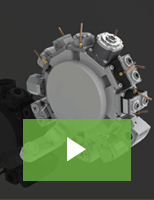 Von Ruden's driven tools are designed to each specific machine in order to maximize performance. All of our tools are performance tested and made in the USA per ISO 9001:2015 standards. Check out our video to learn more.
Read More »