THALWIL, Switzerland, January 7 --Huaqiang, a leading GPS and electronics supplier in China, has deployed GPS modules provided by u-blox, the leading Swiss provider of GPS receiver technology, in two state-of-the-art personal navigation devices (PNDs). The cutting edge NAVO N1043 and NAVO N2043 PNDs feature u-blox' recently released LEA-5S high sensitivity GPS module. The module's 50 channels and...
Read More »
First WCDMA Monitoring System with MEMS-based mirasol Display Due Out in 2008 - LAS VEGAS, Jan. 7 - Qualcomm MEMS Technologies, Inc., a wholly owned subsidiary of Qualcomm Incorporated (NASDAQ:QCOM), today announced that KT Freetel (KTF), one of Korea's largest operators and the country's first WCDMA wireless operator, has selected Qualcomm's MEMS-based mirasol(TM) display technology for its SHOW...
Read More »
Foxlink Incorporates Low-Power, Highly Reflective IMOD Technology for GSM Watch, Bluetooth Stereo Designs - LAS VEGAS, Jan. 7 - Qualcomm MEMS Technologies, Inc., a wholly owned subsidiary of Qualcomm Incorporated (NASDAQ:QCOM), today at the 2008 International Consumer Electronics Show announced its relationship with Foxlink Group, a leading developer and manufacturer of communications devices,...
Read More »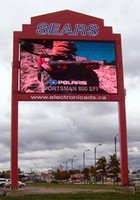 - Efforts in digital billboard market bearing fruit - NORWALK, CT, January, 2008 - Trans-Lux Corporation (AMEX: TLX) today announced another sale of a standalone, large-scale, full color, outdoor LED digital billboard, the Company's third in three months. The LED digital billboard features the company's new Color CaptiVue technology and will be installed in the southern U.S. during the second...
Read More »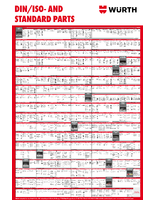 This fastener technical resource guide will show you how to specify nuts, points, heads, washers and more.
Read More »
Measuring 4 x 5 x 1.5 in., Silver Series Model HMI504T features 4.3 in. TFT display with 480 x 272 pixel resolution, 300 cd/mÂ-² rating, and support for 256 colors. Unit operates from 12-24 Vdc while consuming 150 mA at 24 Vdc and 250 mA at 12 Vdc. Suited for automotive or boating applications, Model HMI504T includes software with simulation mode, touch objects for data entry, bargraphs and...
Read More »
Built to withstand harsh effects encountered in industrial plant floor environments, TuffTouch industrial-grade LCD monitor features all-steel enclosure, 17 in. resistive or capacitive touch screen, and NEMA 4/IP66 front panel seal. Display exhibits 250 nits of brightness, 8 ms response time, and 500:1 contrast ratio. It runs resolutions to native 1,280 x 1,024 pixels with analog and digital...
Read More »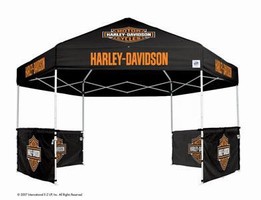 E-Z UP® Hub Tent features 1-piece pop-up high-strength steel and aircraft aluminum frame as well as clear span rigid peak design for maximum headroom. Suited for use at trade shows, sports events, and festivals, tent is offered in 13 x 13 and 16 x 16 ft sizes and in 22 fabric colors. Quick connect ceiling fan/lighting fixture is available.
Read More »
Offered in 15, 17, and 19 in. sizes with resistive touchscreen option, Panel Magic displays withstand harsh marine environments with NEMA 4/4X enclosures and conformal-coated electronics. Sunlight/daylight readable versions are also available. Standard bezel options are brushed stainless steel or black epoxy powder coat; custom finishing is also offered. Panel Magic PCs mount directly into...
Read More »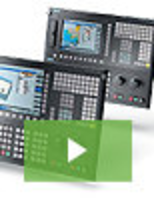 Siemens new SINUMERIK 828D ADVANCED, SINUMERIK 828D and SINUMERIK 828D BASIC sets the standard for productivity enhancements of turning and milling operations on standardized machines and simplify the automation of grinding machines. See our video to learn all about it.
Read More »