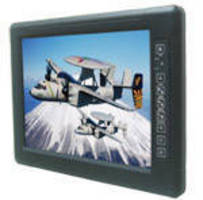 Available in sizes from 8.4-20.1 in., Rugged Vehicle, Marine Bridge, and Rack Mountable displays features shock and vibration resistance to MIL-810F Environmental Engineering standards. They are all touchscreen-capable and designed to operate reliability in harsh environments for military, marine, outdoor, and vehicle applications. In addition to I/O port array for connectivity and expansion,...
Read More »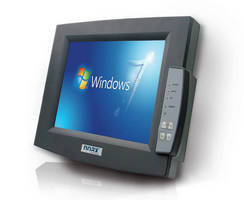 Huntersville,- As of April 2010, noax industrial PCs are available with the new Microsoft Windows 7 Operating System. Not only is Windows 7 faster than Vista and more reliable than XP, it uses less system memory while offering more features and greater ease of operation. Whether you are considering upgrading your existing equipment or making a new industrial PC purchase, Windows 7 is the perfect...
Read More »
Planar's TFEL Display, Which is Designed to Withstand Extreme Temperatures and Rugged Environments, is an Ideal Complement to UK-Based Military Manufacturer BEAVERTON, Ore., -- Planar Systems, Inc. (NASDAQ:PLNR), a worldwide leader in specialty display solutions, today announced that its proprietary thin film electroluminescent (TFEL) display technology has been chosen by United Kingdom-based...
Read More »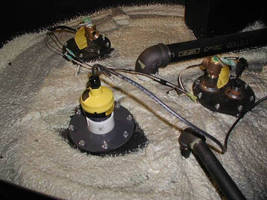 One of America's Largest Retailers has Selected Flo-Corp Level and Display Solutions for Its Remote Tank Monitoring System. The Tank Solutions being used by the major retailer will accurately monitor and control the level of zero trans fat cooking oil within their storage tanks. Cleveland, OH - Flow Line Options Corp. (http://www.flowlineoptions.com) (Flo-Corp), a leading manufacturer and...
Read More »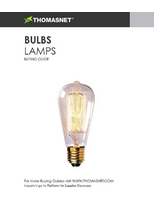 While it might seem easy to pick a light bulb, there are actually numerous factors to take into consideration. This buying guide will explain each type and the important attributes you should consider when sourcing bulbs.
Read More »
Partners with Quadrox and Aloha Data Systems to Integrate Point-of-Sale with Video Analytics Las Vegas, NV - Panasonic System Networks Company of America has implemented a strategic relationship with Quadrox, a third party product provider offering network video recording solutions with analytics focused on integrated point-of-sale applications, and Aloha Data Systems, a third party product...
Read More »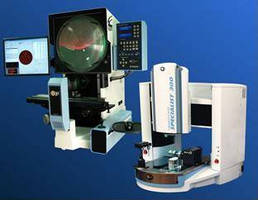 Rochester, New York - Optical Gaging Products, Inc. (OGP®) demonstrates its commitment to medical device manufacturers by offering its new Specialist" dimensional measurement/inspection systems - the SmartScope® Specialist 300 multisensor dimensional measurement system and the Focus(TM) Specialist 16" Horizontal Contour Projector®. These systems were specifically designed to...
Read More »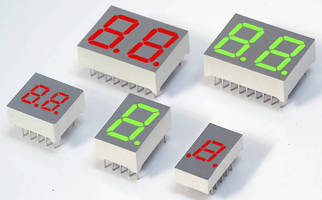 Capable of performing in temperatures up to 105°C, QuasarBrite High-Temperature Seven-Segment LED Displays are available in sizes with 0.28-4 in. character height. Each 7-segment Â-¼ W LED display comes with complementary integration support and is compatible with standard drivers. Compliant with RoHs requirements, products suit applications subject to extreme heat conditions:...
Read More »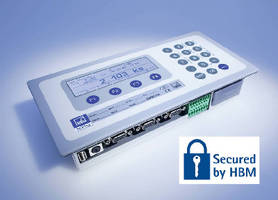 Designed to work with analog and digital load cells, Model DWS2103 can be used to set up legal-for-trade scales which meet European Measuring Instruments Directive. Data transmission is implemented with AES encryption process, which works with 256-bit key. With digital signal transmission, data can be transmitted wirelessly via WLAN and display does not have to be installed in direct vicinity of...
Read More »
Mechanical 3D Modelling offers automotive industry products which include rubber gasket, electric locomotive, hybrid locomotive and molded rubber products only at $10-$15/hr with high quality. Save up to 60% on your projects!! We provide 3D modelling of the whole assembly in the mechanical industrial market. Our firm included various parts starting from the forming and filling machine, control...
Read More »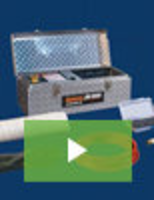 The lightweight, compact JM-1000 Mini-Jet clears grease, sand, and ice with a high pressure water jet.
Read More »