INSERTA(TM) ICT Thread-In Type Check Valves are all steel with hardened, lapped discs and seats, providing positive fluid shut off. Ranging in size from 5/16-3½ in., units have cracking pressure from 3-90 psi with standard being 15 psi. Mounted in any position, valves feature max operating pressure of 5,000 psi and temperature range of -22 to 175°F. They can be inserted in manifolds, subplates,...
Read More »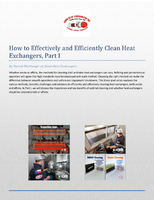 For refineries and petrochemical plants, cleaning heat exchangers is a dirty job but somebody has to do it. While there are many approaches on how to clean shell and tube heat exchangers, it is indisputable that the right method is absolutely critical for ensuring that equipment is fully operational. Otherwise, you could end up with a potential equipment shutdown, which will cost you time and money. In this three-part series, you will learn about the various benefits, methods, and obstacles involved in heat exchanger cleaning. Part one introduces the fundamentals of cleaning, as well as explores the pros and cons of on-site versus off-site services. Download the first of this three series to assist you in finding the best solution for your dirty job here.
Read More »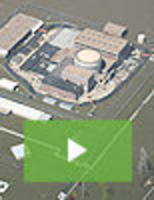 Aqua Dam is the ultimate solution for large-scale water control projects. It combines lightweight, large size, and portability all in one innovative product. To learn more about the uses, and applications of Aqua Dam, or to see it in action, check out our new video to get all the details.
Read More »