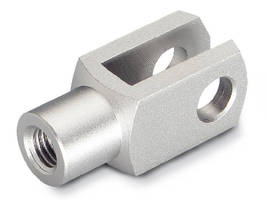 Mainly used with pneumatic or hydraulic cylinders, GN 71752 Plain Type Fork Heads are made of stainless steel, European Standard No. 1.4301 (American Standard Series 304). RoHS-compliant units are available in both standard and left hand thread types. Steel version is also offered.
Read More »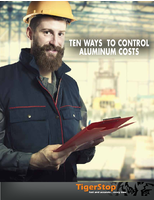 All job shops want to save money, and one of the most lucrative ways to do this is by learning how to control the costs of materials such as aluminum. An analysis of your material usage as well as how much you end up scrapping can reveal a goldmine of savings. In this white paper, you will learn ten ways in which you can capitalize on these hidden reserves. From understanding scraps in a more mathematical way to accomplishing jobs with a lean manufacturing approach, this list will provide you with the necessary tools you need to assist you in your financial analysis of your shop's material consumption. This paper also features real world case studies to illustrate how the right attitude towards material costs can affect real change in terms of money, time, and efficiency.
Read More »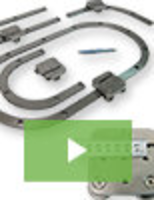 For the ultimate in precision open and closed loop guided motion systems, TPA is the leader in curved rail, liner guides. We specialize in engineering excellence, with products that exhibit an elevated level of precision, delivering robust performance, even under the most challenging conditions. See our video to learn more.
Read More »