Miamitown, OH — A-G Tool and Die, a diversified, total service company specializing in the design and development of a wide range of precision dies and tooling for a variety of industries, stays up to date on advancements in the industry through the acquisition of new machinery and the incorporation of state-of-the-art machining processes and design software. One additional way that A-G is able...
Read More »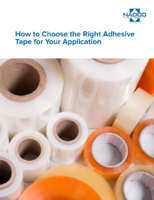 With a considerable number of adhesive materials, applications and methods, there are many options to consider when choosing an adhesive tape. As NADCO® is a leading manufacturer of custom tapes and labels; we took our years of experience to create this handy selection guide on choosing the right adhesive tape for your application.
Read More »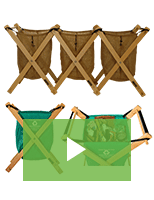 Harpro's MiddleMan™ recycling container frames and reusable bags are made from eco-friendly material, fold for easy storage, and are easy to assemble. Check out the video to learn more.
Read More »