CONSHOHOCKEN, Pa.Â- – Uneven die protection caused by temperature variation on the die surface has been a constant challenge in the die casting industry. Temperature variation is caused by the variability in die size, design, complexity, flow of alloy through the die, and heat profile of each system. Traditional die lubricants, unable to adapt to the disparity in die temperatures, can be...
Read More »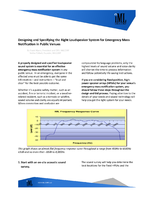 A guide for designing and implementing effective loudspeaker systems for emergency situations.
Read More »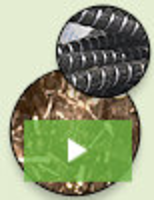 Fiber Reinforced Polymers (FRP), represents a truly groundbreaking advancement in structural reinforcement. Lightweight, strong, and green, they are changing the way the construction industry thinks about rebar. Unlike steel, FRPs don't rust and are far stronger than standard rebar. To learn why Fiber Reinforced Polymers are poised to change the way the world builds, see our video.
Read More »